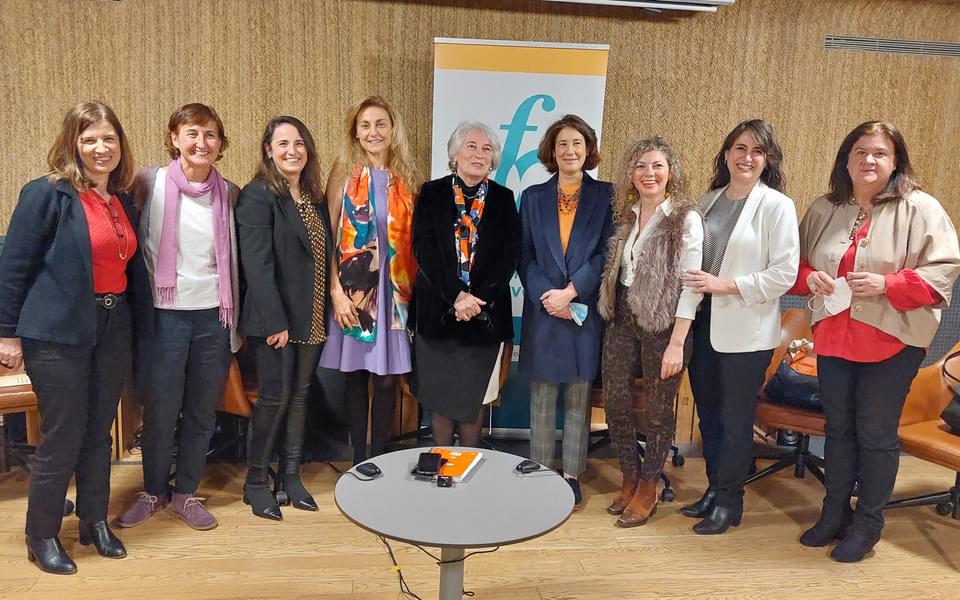 On 8 March 2022, International Women's Day, Inés Vázquez González of Soka Gakkai Spain represented the Buddhist Union of Spain at an interfaith symposium on women, leadership and religion in Madrid. The event was organized by the Foundation for Pluralism and Coexistence to commemorate International Women's Day. Six women who hold positions of leadership in their religious groups reflected on the role of women in their communities and the need to achieve equality between men and women.

The Bahá'í Community of Spain was represented by Clarisa Nieva, Director of the Office of Public Affairs. Other speakers were Isabel Romero, Founder and Director of the Halal Institute and President of the Islamic Board; Sara Lobato, pastor and Coordinator of Evangelical Teaching at the Federation of Evangelical Religious Entities of Spain; Raquel Pérez, Director of the Secretariat of the Episcopal Commission; and Carolina Aisen, Director of the Federation of Jewish Communities of Spain. Eugenia Relaño, professor of Ecclesiastical Law at the Complutense University of Madrid, facilitated the meeting.
Relaño reflected on values such as collaboration, cooperation, equity in the distribution of resources and the preservation of peace—usually associated with the feminine—and how necessary they are in today's world. Following Relaño, Vázquez stated that her goal as a leader is to inspire others to do their best, and Lobato added that women have been contributing as caregivers for centuries.

Speaking on equality between men and women, Nieva asserted that neither can claim to be superior to the other, as women and men have always been equal in the sight of God. Women's empowerment should not be related to a struggle for power but oriented towards offering women education and opportunities so that they can collaborate equally with men in establishing a society based on justice. "Working together is a responsibility of men and women," concluded Aisen.

All of the speakers emphasized the advances made in female leadership in the religious sphere, but ultimately they agreed that religious communities have not yet equally progressed in legitimizing women's voices.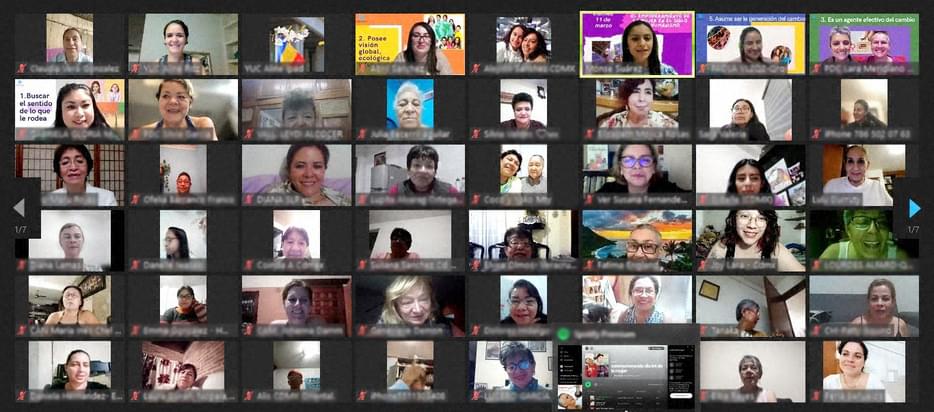 Also on 8 March, SGI Panama members held a webinar on gender equality featuring three speakers. Nair Castillo Infante, an emotional wellness coach, presented on "How to Fall in Love with Yourself," followed by Maria Pia Bazzolo, a human resources specialist, who spoke on "Empowered Women." Lastly, Aldo Cano Grajales of SGI highlighted the role of men in achieving gender equality. Participants agreed that women should have the freedom to choose their roles at home and in society, and that everything starts with inner-motivated change.

On 11 March, Soka Gakkai Mexico (SGMex) hosted an online gathering on the theme of women's empowerment in a century of humanism. Over 300 women in Mexico and El Salvador joined the event. Based on the SGI peace proposals, the event identified five characteristics of empowered women: they engage in local issues; have a global, ecological and futuristic vision; are effective agents of change; are promoters of human rights; and take responsibility to generate change.

Brenda Elena de la Rosa Díaz, Academic Secretary of the Faculty of Psychology at the Benemérita Universidad Autónoma de Puebla, gave a keynote address on the co-responsibility of women in parenting for a culture of peace. Participants then viewed a video on the life of Rosa Parks and heard closing remarks from SGMex women's leader María Eugenia Rojas. Rojas stressed the need to work together to solve problems, eliminate gender inequality, strengthen youth empowerment and foster respect for diversity to rebuild trust in society.