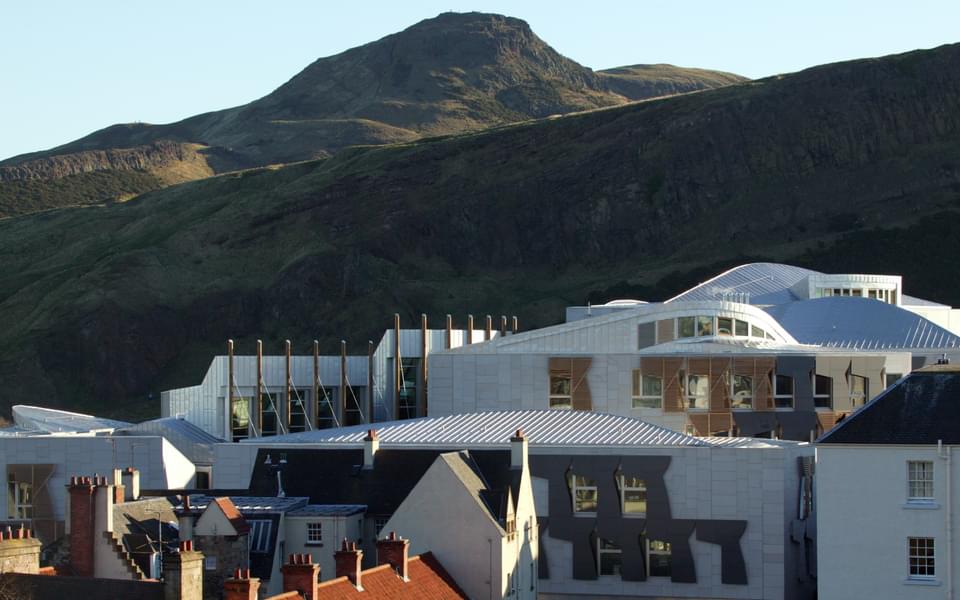 On 30 March 2023, an event at the Scottish Parliament in Edinburgh, UK, hosted by Paul McLennan, Member of the Scottish Parliament and Minister for Housing, and coordinated by SGI-UK member Harley Loudon, celebrated the profound impact one person's actions can have in their local community.
The event featured a talk by Robert Harrap, General Director of SGI-UK, which drew on key points from SGI President Daisaku Ikeda's 40th peace proposal, "Transforming Human History: The Light of Peace and Dignity." Harrap also emphasized overarching themes from 40 years of Ikeda's peace proposals, such as compassion, deepening personal and intrapersonal responsibility and the importance of envisioning an active and dynamic peace.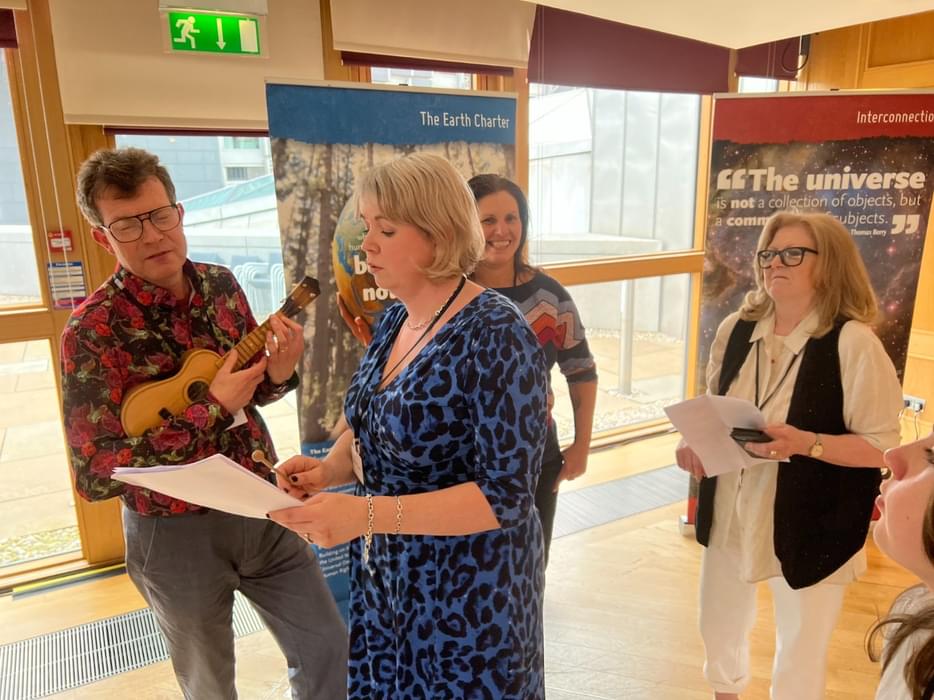 As a backdrop to the event, panels from the "Seeds of Hope: Visions of sustainability, steps toward change" exhibition, a collaboration between Earth Charter International and SGI, were on display to inspire reflection and dialogue on pressing global issues.

The evening opened with traditional Scottish music and a multi-generational choir singing "One Small Voice." The younger performers also shared inspirational words from Patti Smith, Greta Thunberg and Amanda Gorman.
Speakers from different faiths and communities spoke about their personal journeys of taking courageous action in the face of adversity. A Muslim teenager described how she initiated equality groups in her primary school to combat racism and prejudice. A Buddhist described her involvement in Nifty Home Stitchers—a group that produced more than 3,000 pairs of scrubs for hospitals during the pandemic. The founder of Groundswell Scotland shared how she helps trauma victims overcome their fears by connecting with the sea through "surf therapy."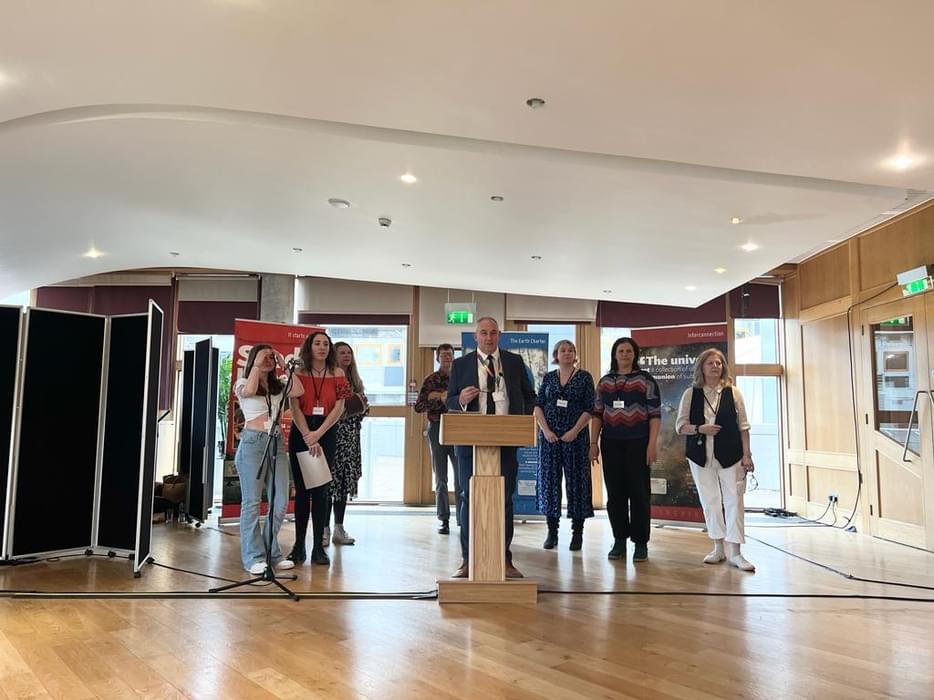 In his opening remarks, McLennan described how he became passionate about the abolition of nuclear weapons at the age of 15 and how this led to working in the local council and later in government. He spoke on the link between local and international injustices and highlighted the importance of being determined to make a difference. He commented, "It is humbling to be part of this event and wonderful to hear such transformative language."
The event was attended by around 100 people, and many shared that, especially at a turbulent time in Scottish political history, it made them feel empowered and valued. Guests departed with packets of sunflower seeds, symbolizing hope and future possibility.