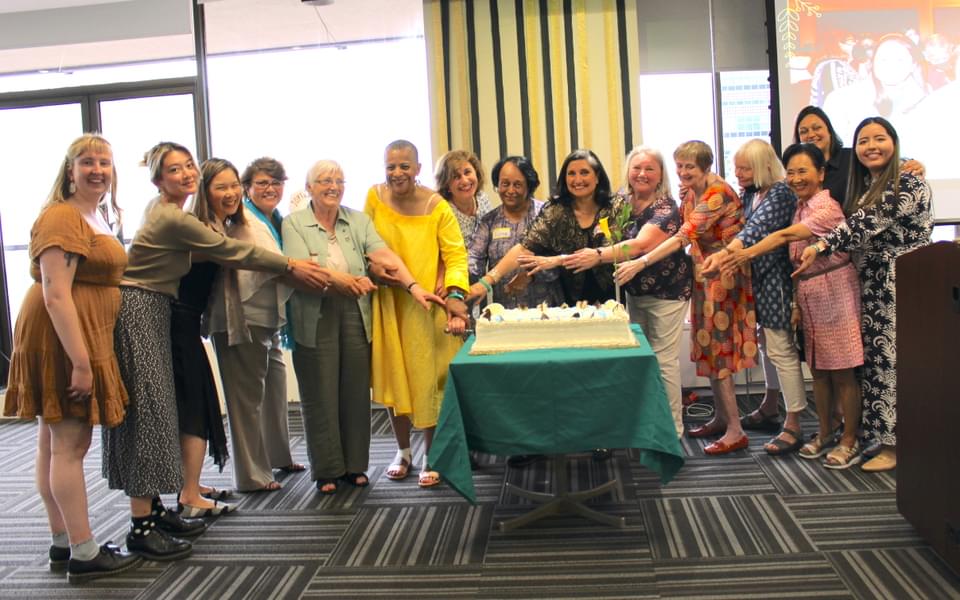 During its monthly meetings between April and June 2022, NGO CSW/NY focused on the follow-up to documents that came out of the sixty-sixth session of the Commission on the Status of Women (CSW66), which was held in March 2022.
Co-organized and moderated by Ivy Koek of SGI, the May meeting of the NGO Committee on the Status of Women, New York (NGO CSW/NY) analyzed the gains that the CSW66 Agreed Conclusions made toward achieving gender equality and empowering all women and girls by adopting climate change, environmental and disaster risk reduction policies and programs. The NGO CSW/NY Advocacy Research Group co-chairs presented their strategy based on past consultations and experience and shared their perspectives on the outcome documents. Seemin Qayum, UN Women Policy Advisor for Sustainable Development, shared that overall the CSW66 Agreed Conclusions include strong language on how climate change impacts women and girls and noted that the first reference was made to women journalists and media professionals. Although she saw the need to focus on the Priority Theme, she further posited that the Review Themes are an opportunity for Member States to assess how previous Agreed Conclusions were implemented and to recommend that greater attention be paid to them. Offering regional perspectives, civil society representatives from sister NGO CSWs also spoke and offered their views of successful outcomes and challenges experienced during the negotiations.
In addition, on 2 June 2022, to celebrate its 50th anniversary, the NGO CSW/NY held its first fully in-person gathering since the start of the COVID-19 pandemic. Friends and supporters of the committee came together at the Church Center for the United Nations for an evening of reconnecting and reminiscing. Six of seven former chairs attended in person, with the seventh sending her regards in writing. They shared memories of their time leading NGO CSW/NY. Soon-Young Yoon, who served from 2011–2015, suggested compiling the committee's history, which is currently not available. A short video was compiled to commemorate the occasion, featuring footage from the evening and guests' impressions on what the committee means to them and their hopes for its future.