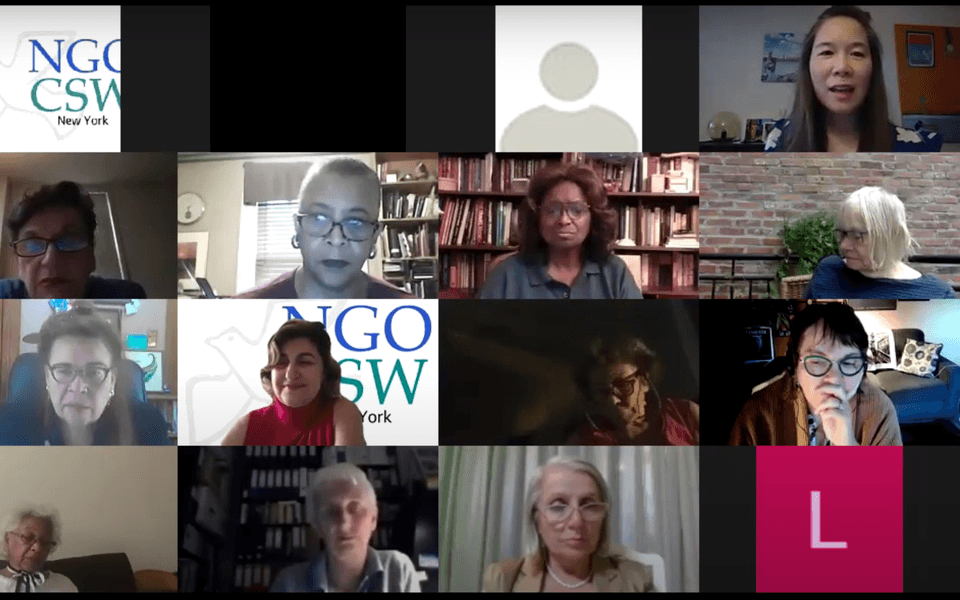 To mark the 20th anniversary of Security Council Resolution 1325 on women, peace and security, the NGO Committee on the Status of Women, New York held its monthly meeting virtually on 22 October 2020 titled "SCR1325 turns 20: Time to accelerate action."
The first part of the program was a panel discussion with Anton Wislocki, First Secretary, Permanent Mission of Austria to the United Nations; Sarah Douglas, UN Women Deputy Chief of Peace and Security; Mavic Cabrera Balleza, Executive Director of the Global Network of Women Peacebuilders; and Elizabeth Zimba Kisiigha, ACT Alliance Regional Representative for the Africa region, focal point for peace and human security. Mr. Wislocki mentioned the key connection between women, peace and security and disarmament which was emphasized in the UN Secretary-General's report on SCR 1325. Ms. Douglas further shared highlights of the report which notes that "the policy brief on the impact of COVID-19 on women warned that the limited progress that has been made on gender equality is at risk of reversal" and outlined the Secretary-General's five action items for the next decade which referenced the launch of the Generation Equality Compact on Women, Peace and Security and Humanitarian Action.
The second half of the program included breakout groups organized by various topics that intersect with the women, peace and security agenda including youth, peace and security, climate and violence against women.
As Vice Chair of the NGO CSW/NY, Ivy Koek of SGI co-organized and co-moderated the meeting and facilitated the youth, peace and security and intergenerational leadership breakout group.