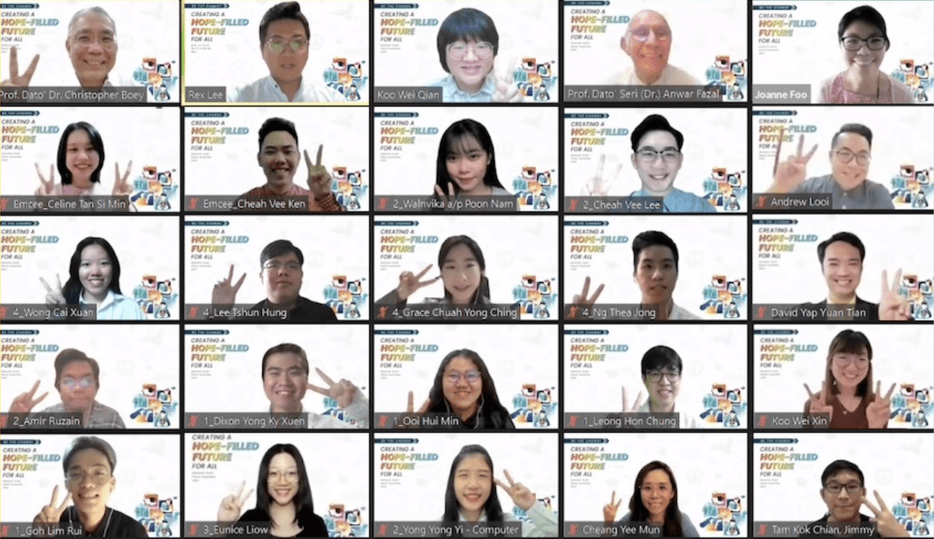 On 25 September 2022, Soka Gakkai Malaysia (SGM) organized a National Youth Peace Assembly (NYPA) 2022 on the theme of "Be the Change: Creating a Hope-filled Future for All," attended by over 2,700 people online.
During the NYPA, some 14 college and university students who had been chosen during a peace exchange workshop held in August, presented their research on four topics: tackling the climate crisis; nuclear disarmament; education for all and building an economy centered on human dignity, themes that had been highlighted in SGI's 2022 peace proposal.
Founder and Chairperson of the Penang Gandhi Peace Centre Dato' Seri Dr Anwar Fazal delivered the keynote address on the role and mission of youth as protagonists in creating a better future for all. Dr. Fazal introduced the idea of 5Cs: Conscience, Courage, Conviviality, Creativity and Competence, as the qualities that youth should cultivate.