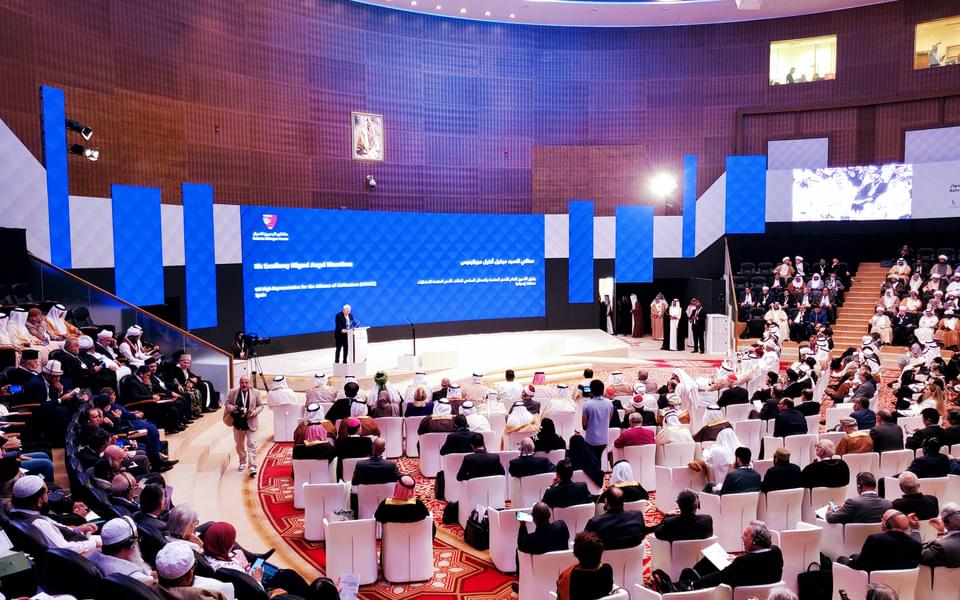 From 3–4 November 2022, the Bahrain Dialogue Forum titled "East and West for Human Coexistence" hosted more than 700 participants, including religious leaders from around the world, to exchange views on global issues. The forum was co-organized by the Muslim Council of Elders, the Supreme Council for Islamic Affairs in the Kingdom of Bahrain and the King Hamad Global Centre for Peaceful Coexistence and held at the Isa Cultural Center and the Al-Sakhir Palace in Bahrain.
At the inaugural forum, Sheikh bin Muhammad Al Khalifa, Chairman of the Supreme Council for Islamic Affairs, introduced Bahrain's initiatives toward peace and coexistence, including the release of "The Kingdom of Bahrain Declaration on Religious Tolerance" in 2017.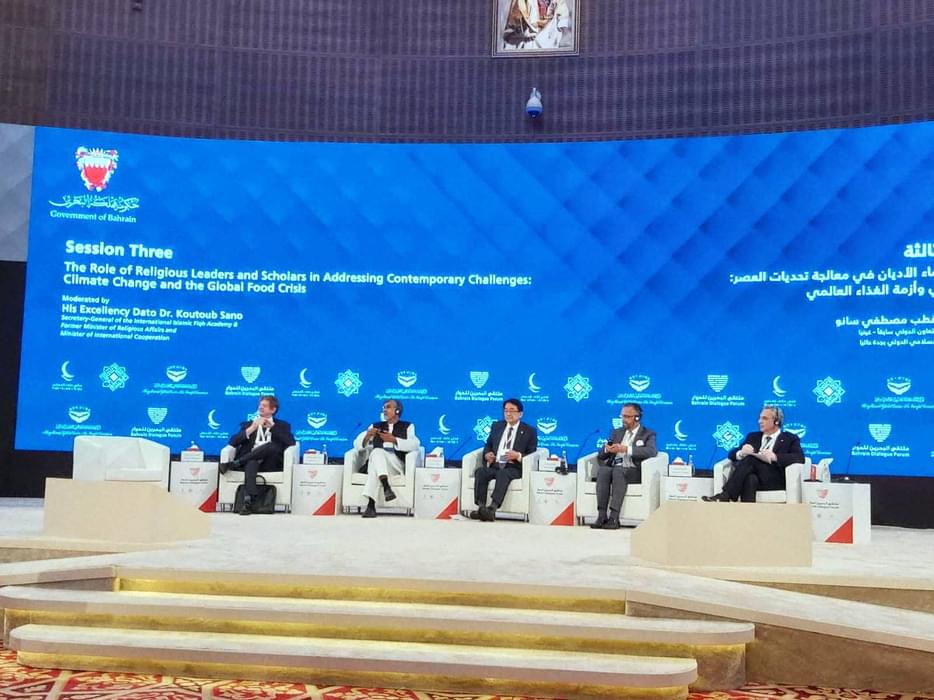 Subsequently, three sessions were held, titled "Experiences of Promoting Global Coexistence and Human Fraternity," "Peaceful Coexistence" and "The Role of Religious Leaders and Scholars in Addressing Contemporary Challenges: Climate Change and Global Food Crisis" respectively. During the third session, Hirotsugu Terasaki, Vice President of Soka Gakkai, spoke on a panel and shared Buddhist perspectives on emerging crises, emphasizing the Buddhist concepts of compassion and interdependence. He also stressed that humankind ought to do all it can to return the blessings of interconnectedness and support that it receives from all things by caring for other creatures as kindly as possible. Furthermore, Terasaki shared his conviction that Soka Gakkai and SGI's activities and exhibitions transmit hope in spite of a general atmosphere of powerlessness caused by the complexity and scale of the problems we face today.

At the closing ceremony, His Majesty King Hamad of Bahrain, His Eminence Dr. Sheikh Ahmed Al-Tayyeb, Grand Imam of Al Azhar and His Holiness Pope Francis spoke and demonstrated the spirit of religious co-existence.