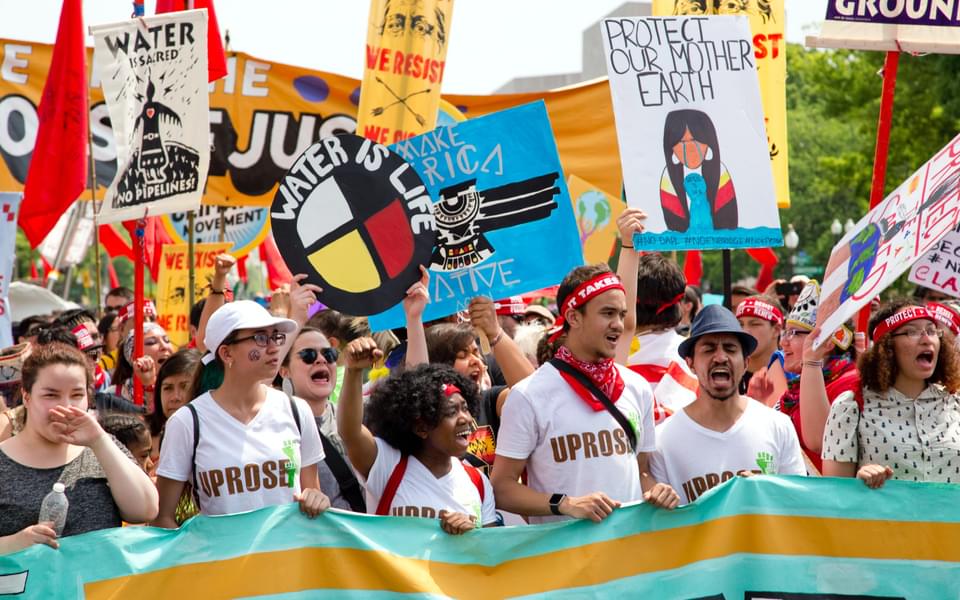 As COP26, the United Nations Climate Change Conference, scheduled for 2020, was postponed and the 44th Session of the UN Human Rights Council (HRC44) in June was held virtually for the most part with no side events by civil society, the Geneva Interfaith Forum on Climate Change, Human Rights and the Environment (GIF) decided to contribute to and inform discussions on climate change and human rights from an ethical and spiritual perspective. GIF is composed of the Brahma Kumaris World Spiritual University, Dominicans for Justice and Peace, Lutheran World Federation, Soka Gakkai International and World Council of Churches.
From mid-June to the beginning of July, GIF organized two webinars in English and one webinar in Spanish on the theme of climate change, ethics and human rights to coincide with the start of HRC44.
More than 150 people from all parts of the world joined the virtual panels and brought a rich diversity of views through the live chat.
The first panel discussion, held on 17 June in English, focused on engaging grassroots partners, informing the general public, and proposing a spiritual perspective. The second panel, which took place in English on 24 June, aimed at providing a technical discussion on selected issues relating to human rights and climate change providing an ethical perspective. The third panel took place in Spanish on 1 July aimed to bring the voices from the Global South, especially those who have not had the opportunity to participate in the Human Rights Council, and to specifically bring a Latin American perspective of the issue.
Insights gained from these webinars were compiled into a report that has been shared with partners at the Human Rights Council.