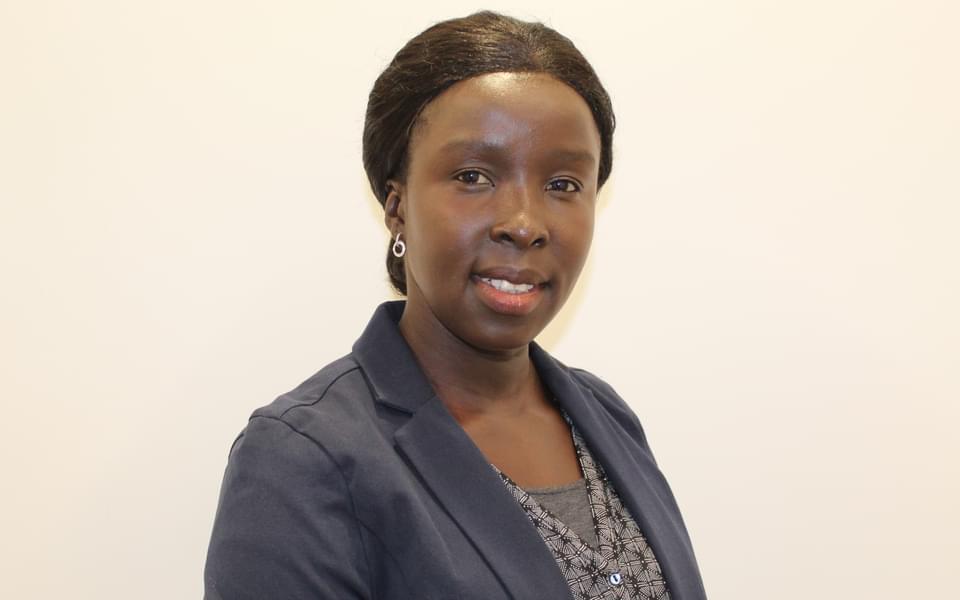 July 2019
My Journey in the Fight for Women's Justice and Equality
I don't know why, but I never doubted myself growing up as many other people seem to do. I was naturally optimistic and believed I could be a leader. When I was young, I was confident that I would go to America someday. Now, as an adult, I am in New York serving a peacebuilding fellowship, working to improve the lives of women and girls in South Sudan.
Though I have been able to actualize my childhood aspirations, I had some opportunities that not all my peers had. For example, I attended primary school during some of the most unstable years in my country, which protected me, and I was even luckier to receive a scholarship to complete my higher education. However, like so many others in South Sudan, I still experienced hardship during my childhood — experiences that shaped who I am today.
I remember being surrounded by conflict in Palotaka, a camp in the Eastern Equatoria state in South Sudan. Two main forces caused this violence: the Sudan People's Liberation Movement (SPLM) and the Sudanese government Army Forces (SAF), the latter of which had full control over the armed forces. After the outbreak of the civil war, the leader of the SPLM asked my father to look after more than 5,000 unaccompanied minors ranging in age from 9 to 15, known as jesh al hemer ("the red army"). His duty was to establish several educational camps for these children and to ensure that humanitarian assistance was provided to the camps.
After several attacks on my family's camp, we were forced to move to another camp as internally displaced persons in Lobone, close to the Ugandan border. My father, however, remained with the children in his charge. In his absence, my mother became the head of the family, taking care of my siblings and me while my father was busy serving the SPLM. As one of the local leaders, she was responsible for distributing food and ensuring that everyone in the camp had access to humanitarian aid. She also took part in local community decisions, encouraging both boys and girls to go to school in the camp. For the first time, I saw that women can be great leaders in spite of the cultural restraints and patriarchal norms in our society. These traditional cultural values deny women the right to participate further in leadership roles and decision-making processes despite their value to our society, leaving them vulnerable to various forms of violence.

Growing up, I witnessed these many atrocities, including violent crimes against women and girls, that were not publicly or institutionally recognized. Now, as an adult, I can see that our society also does not recognize the accomplishments of the many women in South Sudan, like my mother, who sustain families and raise children in hardship.
Another formative childhood experience was seeing children suffer from hunger and diseases in the internally displaced camps. This drove my desire and passion to help people, which is something that stayed with me into adulthood. I even seriously considered studying agriculture or chemistry so I could work to secure food or medicine for people in need, especially women, children, and displaced people.
However, I ultimately decided to follow the advice from my educational mentor, my father, and become a lawyer; I knew it would be a career that would enable me to use my voice to fight for the rights of women who are still being violently attacked in South Sudan due to both organized violence and community violence without justice. Once I became a lawyer, I publicly repudiated all kinds of violence against women and girls, regardless of their cultural, social, or political beliefs.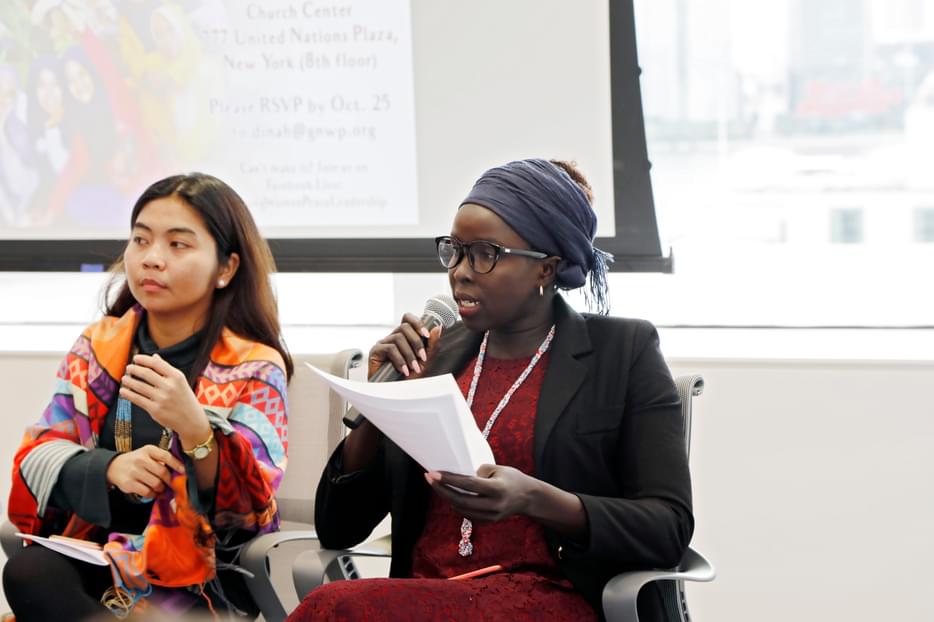 Taking a stand on this issue is so important because even before South Sudan slid into another civil war, women were already the most vulnerable citizens because many of them were disadvantaged by the country's traditions and cultural practices, which prevented them from enjoying their basic rights. Women in local communities show tremendous resilience and have enormously contributed to the welfare of their communities, yet they have always been excluded from leadership positions and decision-making processes. Moreover, they remain vulnerable to violence as the perpetrators continue to walk away freely, enjoying impunity that encourages them to commit the same crimes repeatedly.
This inequality made me realize that it is up to each of us to bring about change in our societies. I saw this as a personal duty and committed myself to raising awareness about sexual violence in South Sudan. Together with other activists, I ran training workshops for local women on basic legal rights, teaching them how to discern when these rights were violated. In this way, we were able to engage with youth and traditional leaders in our community. Here, I used my voice and my legal knowledge to teach others about the importance of defending women and girls from violent practices and harmful cultural traditions.
With these goals in mind, I also created the National Alliance of Women Lawyers, which aims to provide women with legal services and fair access to justice. Among other things, we collaborated with police officers and prison officials in organizing weekly visits to several police stations and prison cells as part of our research and outreach to identify women, girls and children who have been arbitrarily detained and have no legal counsel to represent them and to provide free legal aid service to them.
Working with these vulnerable women, many of whom are forced to marry when they are children, gave me the strength I needed to keep empowering women. This work is necessary for South Sudan, where women are still afraid to become equal rights lawyers and activists, which prevents them from actively demanding social protection and more investment in economic development. My goal is to be an advocate for these women and to provide them with the skills they need to defend their rights and gain meaningful participation in decision-making processes. There is a lot of work still ahead, but I haven't lost my childhood optimism. I still believe I can be a leader, and I do not doubt myself.