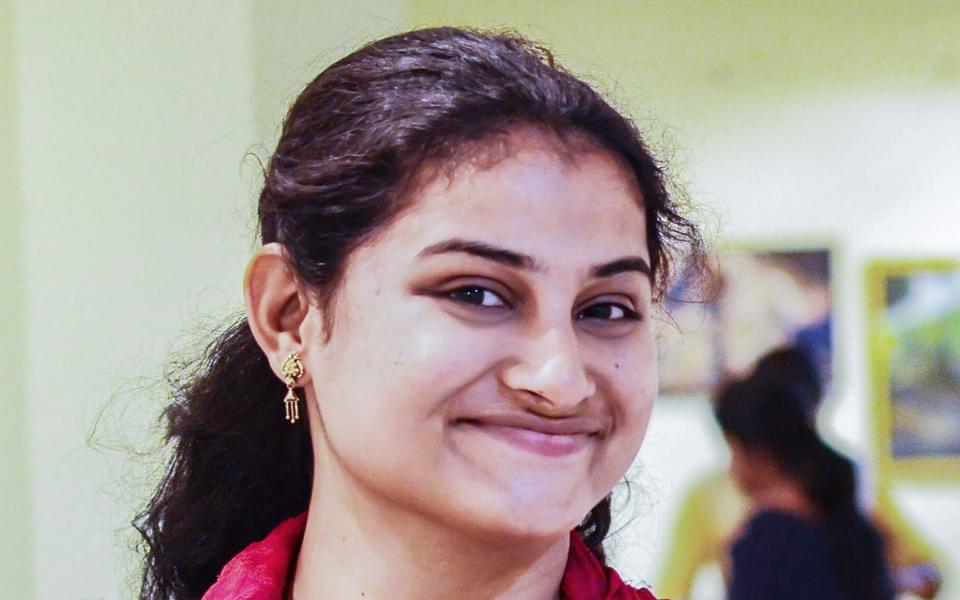 March 2019
How Experiencing Poverty Led to Compassion and Activism
I am from Odisha, a state in India that, for many years, has been battling severe issues like poverty, unemployment, and lack of respect for women, to name a few. My family and I have always struggled. Whether it was attaining an education, finding a good job, or establishing a career, nothing has been easy for us.
Though financial poverty was our struggle, spiritually, we were rich. I was really fortunate to have amazing, inspirational parents. They always encouraged me not to limit myself and to do whatever I wanted to do in life, and there was never a lack of love and care growing up. My father always used to say, "Being a woman, you are born empowered," and my mother always used to say, "Nothing is impossible for women, as we are the creators." My father didn't want me to limit myself because of my gender and encouraged me to do whatever I wanted to do in life.
Still, financial crises have been a prevalent part of my life since childhood. My parents struggled (and continue to struggle) to nurture my three sisters, brother, and me. By sacrificing their own basic needs in order to fulfill all of ours, they gave us opportunities to pursue higher education.
During my undergraduate studies, I shared a place with five others. Unlike my roommates, I could not afford to buy readymade clothes, see movies, or go out. There were times when I had to skip my lunch and breakfast. But it was because of all these difficulties that I began my journey working with forest dwellers, the most marginalized community in India. I could relate to their poverty and hunger from my heart.

I was working on gender research with small female agricultural farmers in 2012 when I applied and was selected for a women's leadership fellow program with an international NGO. Through the program, I started visiting rural areas and got to meet and interact with women farmers and forest dwellers firsthand.
I spent the initial days of my research trying to understand their lives and connections with the forest. It was a unique experience to see their strong relationship with their forest; they view it as their mother who feeds them. This experience touched me a lot and motivated me in my work as a researcher.
After this experience, I began working toward women's empowerment and tribal rights with Vasundhara, an internationally famous NGO. Through my work, I saw the poverty and deprivation affecting tribal areas. It strengthened my determination to advocate for forest dwellers. I set a goal to transform the vicious cycle of poverty that dictates forest dwellers' lives.
Coming from a family who had gone through severe financial crises, I could really feel the pain rural women experience in their daily lives. There were times in my life when I didn't even have money for food. As difficult as that was, I can look back at that time now as a crucial life experience because it enabled me to relate to others' pain.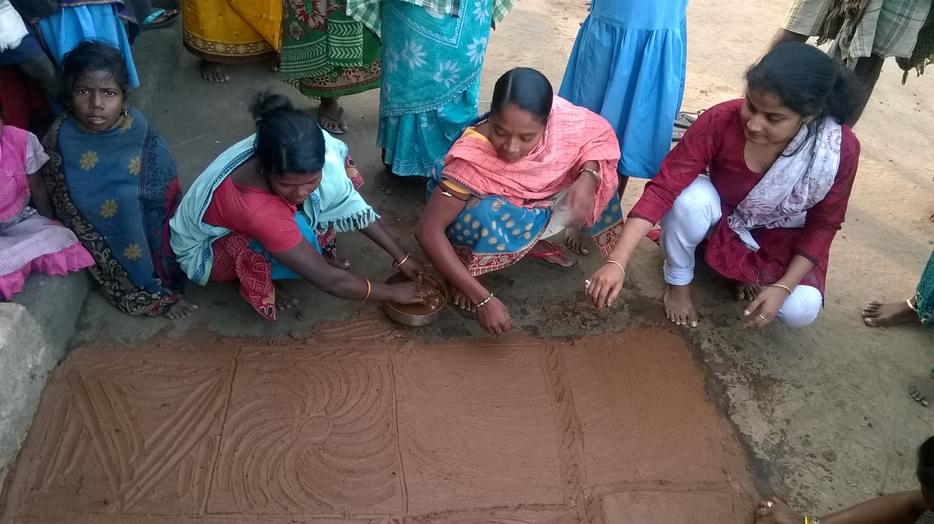 I used to be the type of person who wouldn't leave my bed during the rainy season but having a goal to empower forest dwellers changed that. I became a capable individual who stays in forest dwellers' villages regularly, visiting and eating with them as they work for their livelihoods.
I have also tried to deepen my understanding of these experiences and started writing articles about my work as a researcher and practitioner. My articles have been published in national and international journals. I've slowly started connecting with many amazing and pioneering people who have given their whole lives to this work, broadening my network of friendship across 15 states of India. I also completed a master's degree and am currently pursuing my second post-graduate degree in Environmental Law.
All of this was possible because I had the hope and belief instilled in me from my upbringing and my work. Even when colleagues have ignored me because I lack a degree from a renowned institute, I've persevered. I have taken every challenge as a new beginning while learning from my parents' teachings and the forest dwellers' lives. I know nothing has been impossible for them, and it gives me more confidence.
My Buddhist practice also inspires me a lot and made me realize that strong determination is the key to victory. I want to be a young female leader who removes misery from the world, and I'm determined to do that in Odisha. It has given me hope, belief in my heart, and belief in my contribution as a young woman.
Through my work, I hope to inspire change in the policies and guidelines in India that hamper and threaten tribal peoples' lives and livelihood. To that end, I want to help implement India's Forest Rights Act in its true spirit. This law provides a historic opportunity to implement the largest land reform ever in the country's history, which has the potential to transform the lives of 300 million forest-dependent people in India.
I have facilitated an idea with the help of my organization and worked together with forest dwellers to build a village-level Forest Rights Act information center (locally known as Ama jungle kutir). The whole process was led by women of the village who have been protecting the forest for the last 40 years. I have also successfully facilitated a community-led livelihood planning process for forest dwellers.
Through my work, I hope I will be able to achieve my goals to see a more just society in Odisha and across India. With the inspiration of my parents, realization through work, and my Buddhist practice supporting me, I will continue my efforts to combat the cycle of poverty that hinders the lives of forest dwellers, and I am determined to see a better society where everyone is equal.