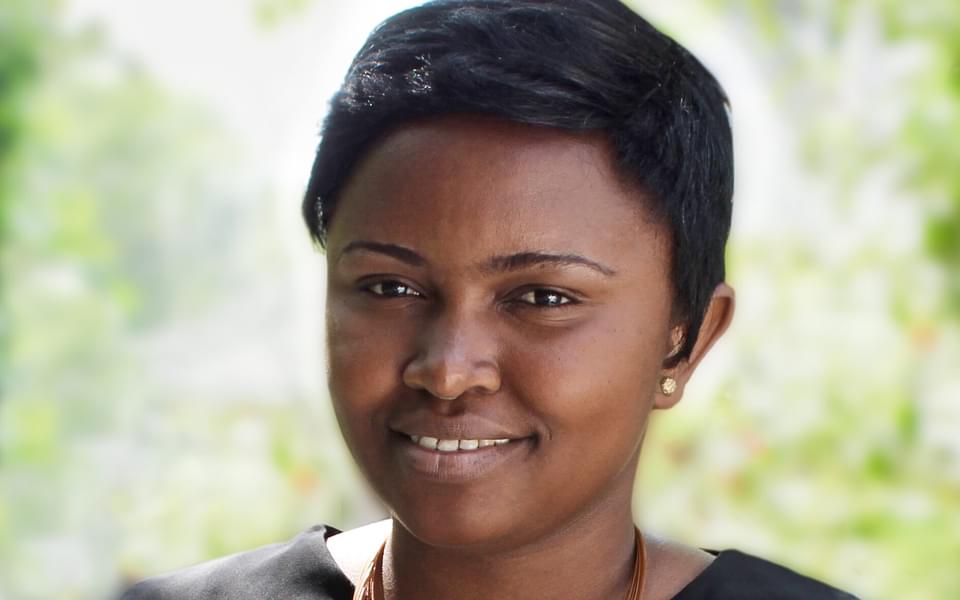 July 2019
Finding Empowerment in Entrepreneurship
For women and girls living in the North Kivu province, one of the regions most affected by military conflicts in the Democratic Republic of Congo (DRC), life is far from easy. Rape is a constant threat; in rural areas, women are the first victims of sexual violence due to the vast number of armed groups in urban settings. Moreover, women bear the weight of traditions that consider them inferior to men. In this context, Congolese women have always been marginalized from the decision-making processes that dictate their freedoms — processes created under the pretext that their only role in society is to take care of the household and the children.
After growing up in this society, I took a step forward and took part in the Global Network of Women Peacebuilders (GNWP)'s Young Woman for Peace and Leadership (YWPL) program. I joined this program together with more than 2,000 young female activists in the Eastern region of the DRC because, like me, they wanted to change the oppressive status quo. My work as a Program Officer has allowed me to advocate for the rights of young women in North Kivu, where I currently live, and it has helped me empower hundreds of girls by teaching them the advantages of entrepreneurship.
But even before I became a youth leader in North Kivu, I already had a very strong sense of responsibility and leadership. For example, I became the youth president in my church, and I was also the only girl elected to the Student Council at my university where I graduated last year with a diploma in Business Administration.

Because of my leadership experiences and educational background, I believe that the most effective way to empower women in North Kivu is to transform their lives through economic independence, which is essential for them to fully enjoy their rights. Guiding women toward entrepreneurship is an essential first step in this goal. I know this because I myself am a clear example of the power of female entrepreneurship. In January 2018, after attending a two-day workshop organized by GNWP on this topic, I launched UFUNDI DESIGN, a micro-business of handcrafted jewelry, paper chains, and handbags. I had always dreamed of creating and selling my own crafts to my friends and family, but it wasn't until I participated in the workshop that I learned how to take advantage of my hidden talents. Today, I have a beautiful boutique that provides economic stability, fosters my creativity, and allows me to live as a fully independent woman.
Working on this business also helped me through one of the most difficult moments of my life: the death of my beloved mother, who passed away four years ago. My mum and I were very close, and her passing left me devastated. However, in addition to the love and support of my siblings, I was able to move forward thanks to the training GNWP provided me on business management and entrepreneurship. It gave me a new motivation in life and helped me see my own ideas clearly, even in the face of grief.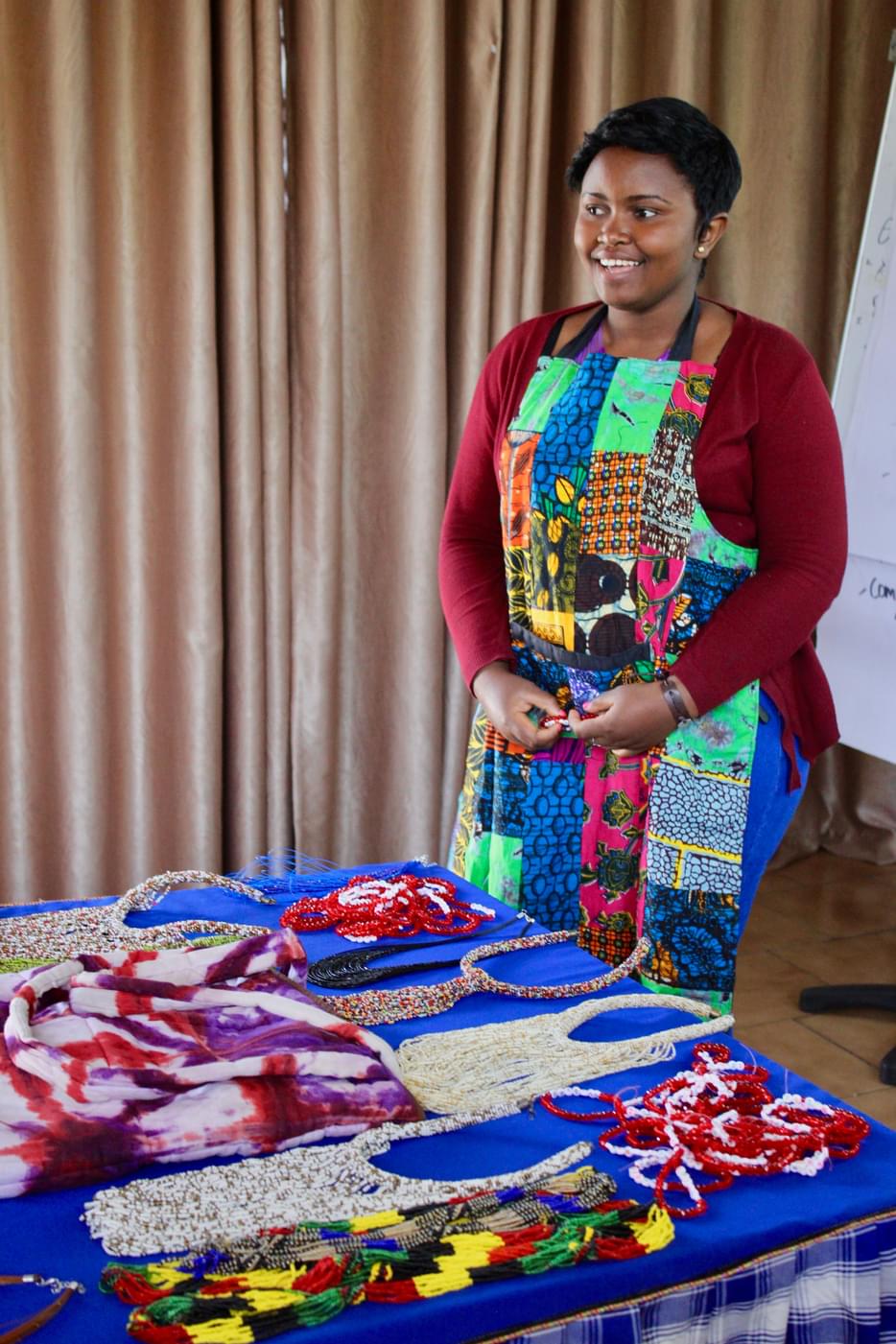 But not all women in the DRC are lucky enough to have the opportunity that I had. Even though our society has made some improvements, young women and female entrepreneurs still face numerous obstacles when pursuing their dreams, and many of them don't find the courage to fight for them. One of the most formidable challenges female entrepreneurs face is that the government imposes abusive taxes on small businesses like mine, making it almost impossible for small retailers, especially women, to succeed in the labor market and improve their economic situation.
This is why I have joined the YWLP program. Both national and international actors must consider the voice of young women in the DRC, include them in decision-making processes, and support youth initiatives aimed at participating in public management. I will continue to fight for my rights and the rights of every other woman in the DRC — particularly through my work supporting female entrepreneurship, but I cannot do it alone.