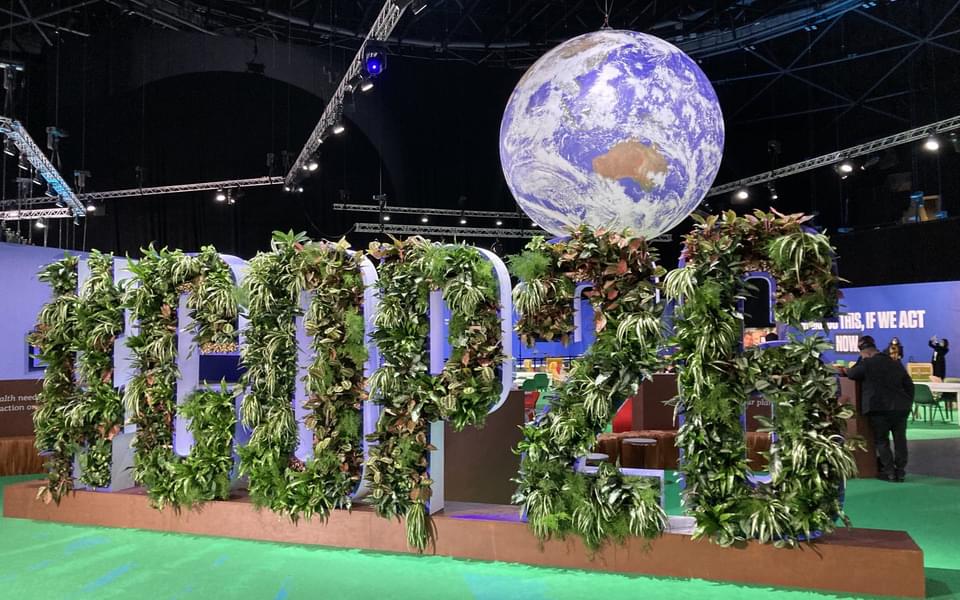 Following the process from a human rights, youth empowerment and interfaith perspective, Soka Gakkai International (SGI) actively observed the 2021 United Nations Climate Change Conference in Glasgow, Scotland, known as COP26, from 31 October to 13 November.
As part of the Interfaith Liaison Committee (ILC) and in the spirit of Talanoa Dialogue, SGI co-organized an informal interfaith gathering at COP26 on 31 October, which convened more than 200 participants who shared their initiatives, concerns and hopes in their work for climate justice. This event led to a Talanoa Dialogue Call between ILC representatives and Ovais Sarmad, UN Framework Convention on Climate Change (UNFCCC) Deputy Executive Secretary.
As part of the Education, Communication and Outreach Stakeholders (ECOS) community and the Working Group on Human Rights and Climate Change, SGI representatives also actively negotiated on the new Glasgow work program for Action for Climate Empowerment (ACE), which focuses on education and peoples' rights to participate and access information.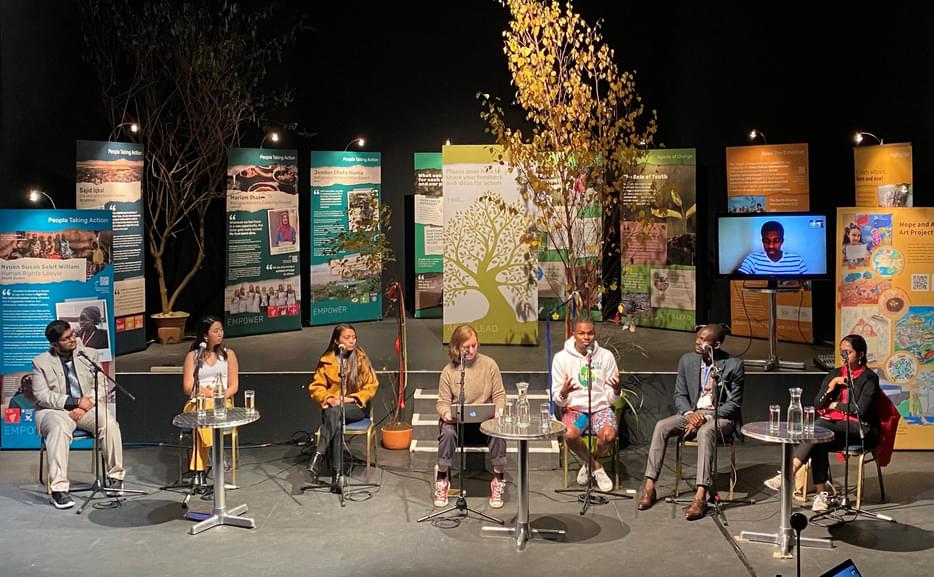 During a press conference at COP26 on 31 October, SGI presented a statement calling for genuine global solidarity of action to address the climate emergency. "As well as accelerating the reduction of greenhouse gases, it is crucial that the outcomes of COP26 leave no one behind, strengthen education, give increased leadership opportunities to young people and empower us all to sow seeds of hope and action."
From 1–7 November, the Centre for Applied Buddhism (CfAB), SGI-UK and SGI provided a platform for dialogues among key stakeholders—from faith leaders to youth activists—under the theme "Sowing Seeds of Hope: Action for Climate Justice." This series of events was hosted at Websters Theatre as part of the Climate Fringe, Scottish Interfaith Week and Make COP Count.
"We are not voiceless, but we are unheard," stated Shreya KC of Nepalese Youth for Climate Action, at a panel discussion on 3 November titled "Beyond Rhetoric: Youth Leadership for Climate Action" where youth leaders from the Global South from countries including Nigeria and Pakistan articulated their visions for climate justice.

The exhibition "Seeds of Hope and Action: Making the SDGs a Reality" was also shown at Websters Theatre. Created by the SGI in collaboration with the Earth Charter International, it shared a message of hope and empowerment.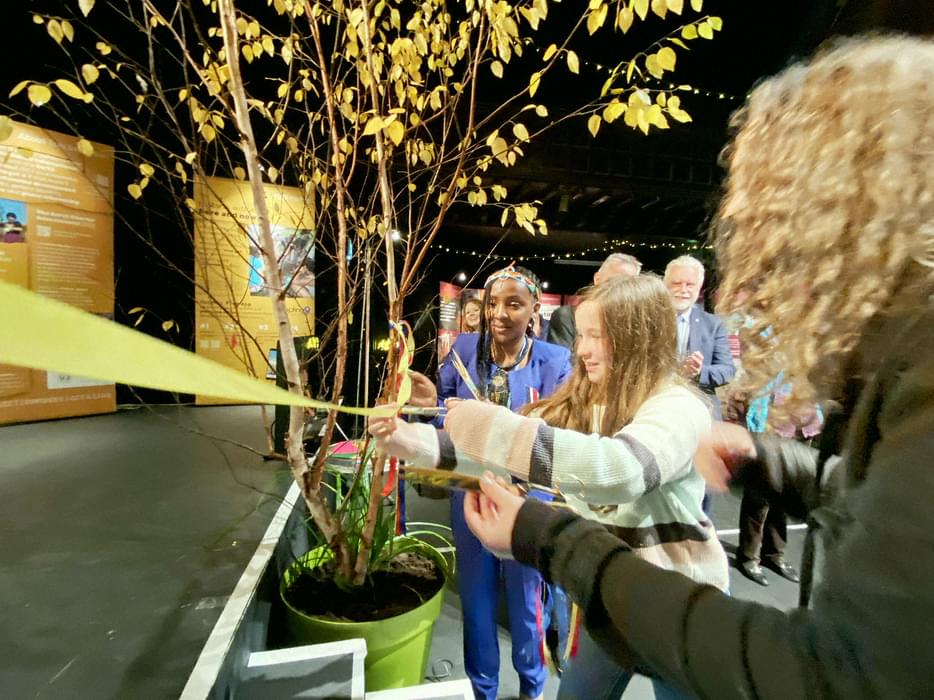 Elizabeth Wathuti, founder of the Green Generation Initiative of Kenya; Head of Campaigns and Daima Consortium Coordinator at the Wangari Maathai Foundation; and Global South Co-Chair of the COP26 Civil Society and Youth Advisory Council, spoke at the exhibition launch on 1 November and stressed that those who truly love nature instinctively want to take action to protect it.

Other panels brought together multifaith perspectives, and several events highlighted the power of human stories to garner public attention and investment. Such activities at COP26 were the culmination of ongoing engagements by various stakeholders in the months prior to the conference. On 27 September, as part of the ILC, Alexandra Masako Goossens-Ishii of SGI supported two webinars on the need for inspired faith action toward COP26. Speakers included representatives from multiple organizations, such as Interfaith Glasgow, Interfaith Scotland, Faith for the Climate and the Make COP Count coalition, as well as from multiple regions, including the Amazon, South Africa, Australia and the Philippines.
Soka Gakkai organizations around the world were also active during the preparations before COP26. SGI-UK and the Centre for Applied Buddhism held a year-long series of monthly webinars, while groups in India, Italy, Japan, Malaysia and Singapore also initiated grassroots awareness-raising programs on the climate crisis.