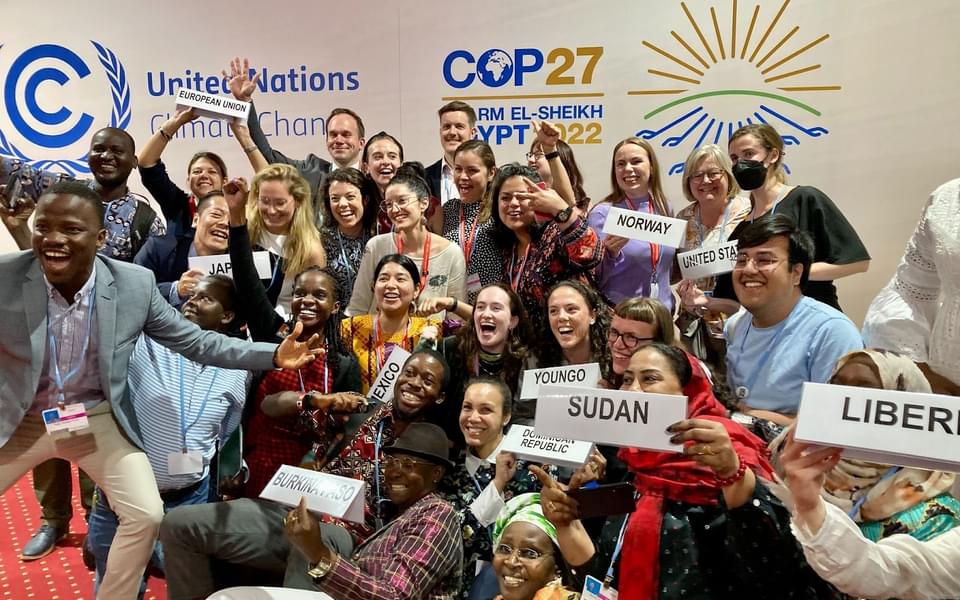 Soka Gakkai International (SGI) participated in the twenty-seventh meeting of the Conference of the Parties (COP27) of the United Nations Climate Change Conference, held in Sharm el-Sheikh, Egypt from 6–19 November 2022. At COP27, SGI promoted human rights, youth participation, youth empowerment and reforestation, while also amplifying faith leaders' calls for climate justice.
As part of the Interfaith Liaison Committee (ILC), SGI co-organized an informal interfaith gathering in the spirit of Talanoa Dialogue on the first day of COP27, bringing together over 100 participants who shared their initiatives, concerns and hopes in their climate justice work. This event led to a Talanoa Dialogue Call, which ILC representatives, including SGI, presented to Ovais Sarmad, UN Framework Convention on Climate Change (UNFCCC) Deputy Executive Secretary.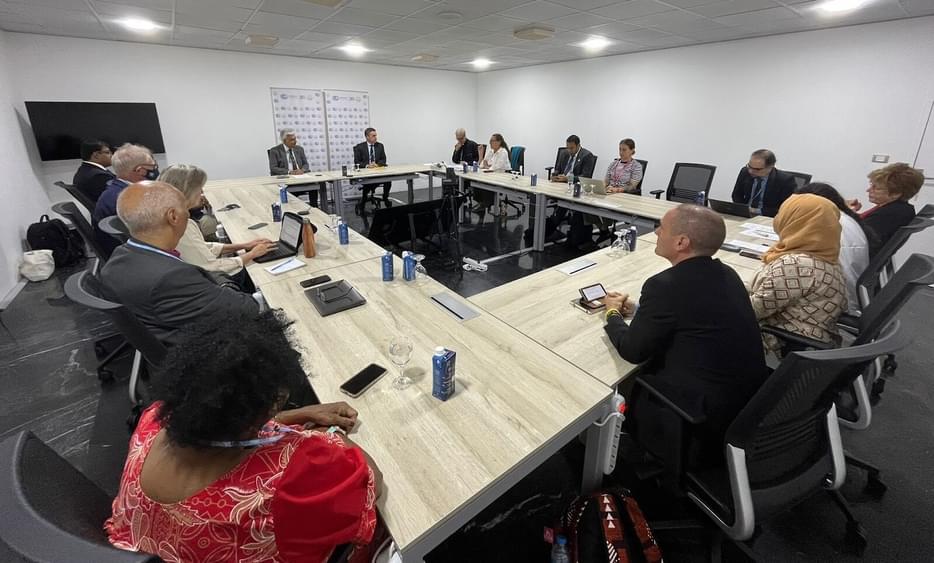 Lucy Plummer of SGI-UK led a side event co-organized with the Catholic Youth Network for Environmental Sustainability in Africa (CYNESA) that modeled genuine participation and showcased the voices of faith-based youth. These young activists, most of whom hail from the Global South, are speaking out about climate-related suffering and leading action by faith groups. David N. Munene of CYNESA stressed that young people of faith can contribute most when they act in solidarity with others, and other participants emphasized that the world needs the youth's idealism and positive vision.
Youth side event on "Global Interfaith Youth Action on Climate Change: Gather, Discuss, Empower and Act."

Members of the SGI Delegation, Chiara de Paoli and Alexandra Masako Goossens-Ishii, speak during interfaith press conferences.

Alexandra Masako Goossens-Ishii (center), SGI representative to the UN, speaking at a side event on biodiversity and climate titled "The Spiritual and Generational Urgency for a Climate Neutral and Nature Positive Planet."
Further, while at COP27, SGI engaged in dialogues that bridged climate and biodiversity issues ahead of the Biodiversity COP15 meeting. Together with the International Tropical Timber Organization (ITTO) and the Korea Forest Service, SGI cosponsored a workshop on REDD+, a UN framework that aims to reduce emissions caused by deforestation. Cécile Ndjebet of REFACOF, the local partner in a joint Soka Gakkai and ITTO project that supports reforestation efforts by rural women in Togo, spoke at the workshop and highlighted the crucial role that women are playing in African conservation efforts at the grassroots level.
On 14 November, Nobuyuki Asai, Executive Director of the Soka Gakkai Peace Committee, joined a panel at the Japan Pavilion on the need to accelerate action toward net zero. Members of the Japan Climate Initiative (JCI), a coalition of Japanese non-state actors, shared their efforts to achieve the 1.5°C target and emphasized the importance of climate justice.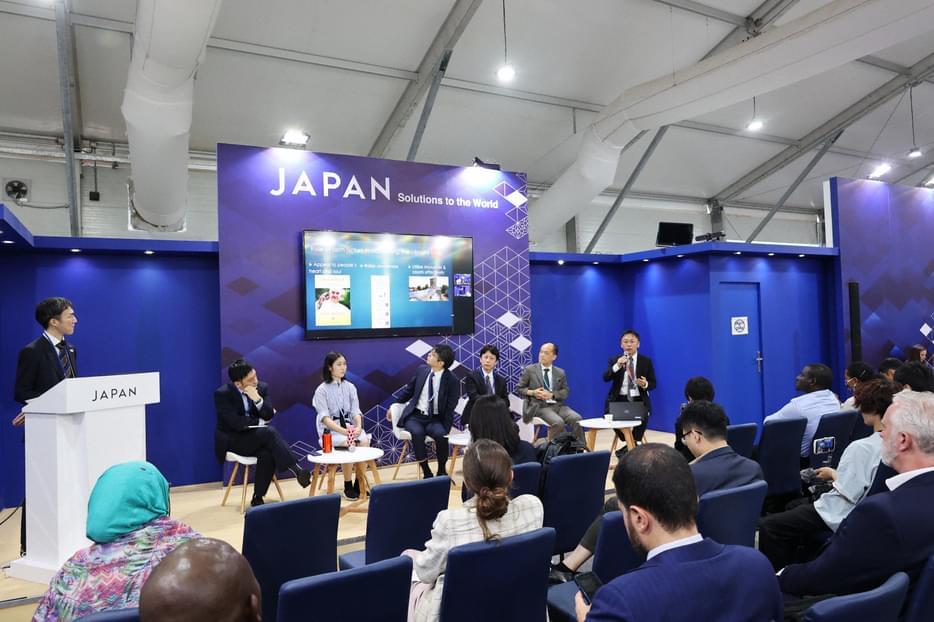 Examining COP27's negotiations from a human rights and climate justice perspective, Alexandra Masako Goossens-Ishii of SGI commented that, while much work remains to be done to center the root causes of climate change and genuinely engage on a just transition from fossil fuels, it was encouraging to see the establishment of a Loss and Damage Fund. This newly created fund incorporates the human right to a clean, healthy and sustainable environment in the COP Decision, and integrates human rights into the newly adopted Action for Climate Empowerment (ACE) Action Plan.
Soka Gakkai members around the world are taking action, convinced that even in the face of the insurmountable odds presented by the climate crisis, every individual's contribution can lead to positive change. As SGI President Daisaku Ikeda has stated, "When youth stand up in solidarity, confident that they can determine the future, this fresh awareness and momentum will surely become the driving force toward a brighter future."