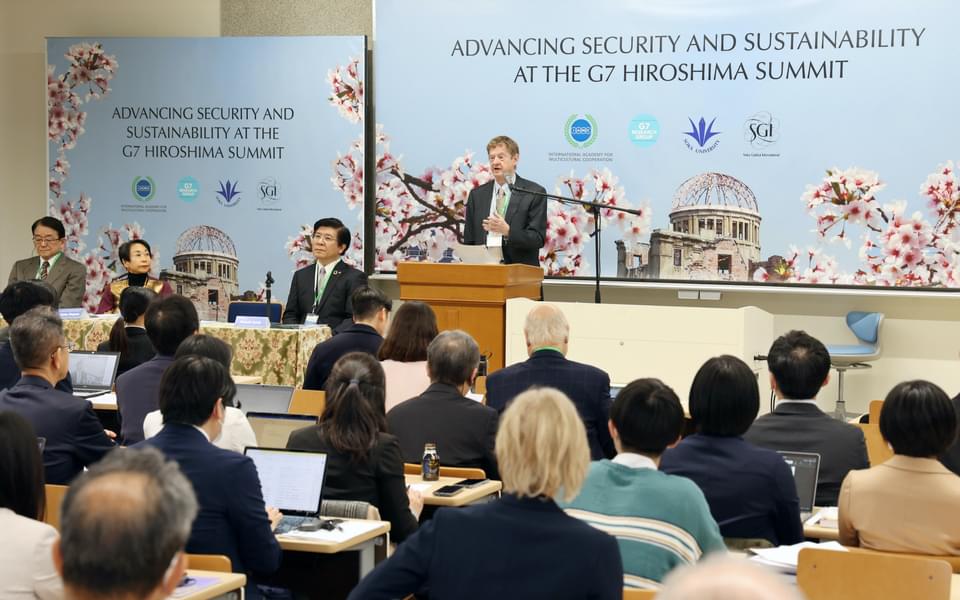 Ahead of the G7's Hiroshima Summit on 19–21 May 2023, the G7 Research Group, Soka University, Soka Gakkai International (SGI) and the International Academy for Multicultural Cooperation (IAMC) sponsored an international conference at Soka University in Tokyo on 29 March 2023.

Experts from the educational, academic, civil society and government communities gathered in person and virtually to share their perspectives and offer their best analyses and words of advice on what Japan's Hiroshima Summit should do to control nuclear, climate and global health risks.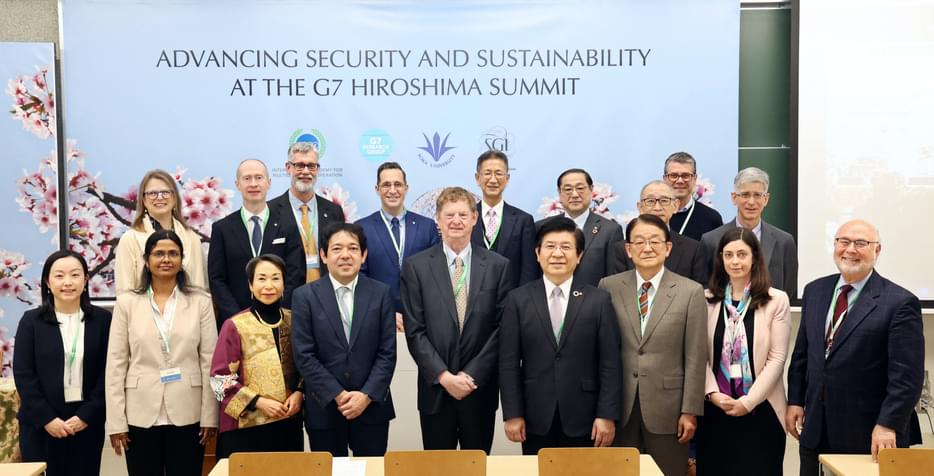 In the morning session, panelists reflected on the G7's past accomplishments and current challenges. John Kirton, Director of the G7 Research Group, told the audience that it was significant for the 2023 G7 summit to be held in Hiroshima when the world has been threatened with the use of nuclear weapons once again. "This site is important to remind G7 leaders of the horrors of nuclear war," he noted. "We must look at our conduct, and we need to work towards the benefits for all [of disarmament policies]".

In his keynote speech, Takashi Ariyoshi, Deputy Secretary-General of the G7 Hiroshima Summit, noted that the significance of the G7 lies in demonstrating its strong determination to uphold the international order based on the rule of law. The summit must firmly reject armed aggression, threats to use nuclear weapons, and attempts to overthrow international order as well as address challenges facing the global economy, including energy and food security, regional affairs, nuclear disarmament and non-proliferation.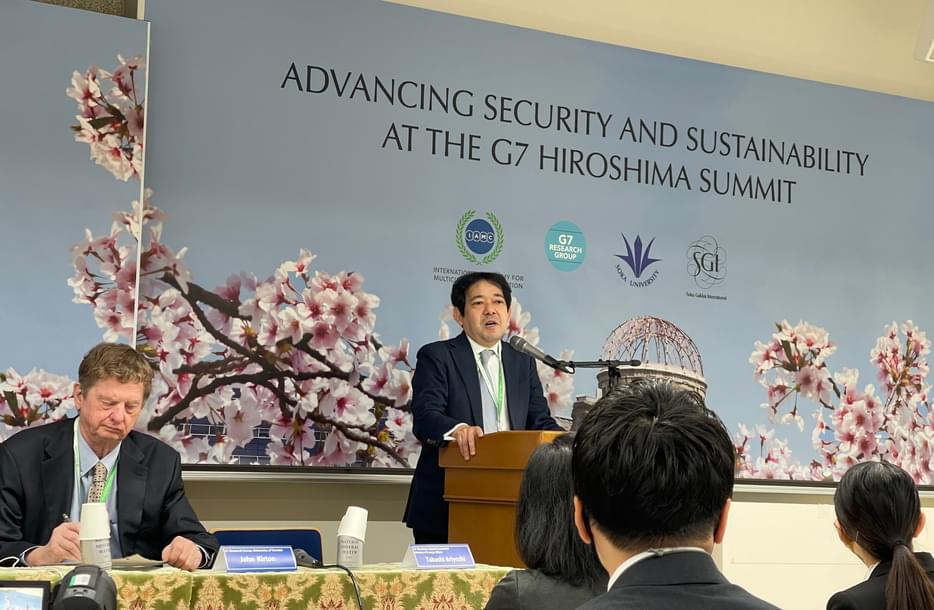 At the session on nuclear weapons control, Anna Ikeda, SGI Representative to the United Nations, remarked, "This year's G7 summit presents us with an opportunity to seriously rethink our understanding of security and international peace. We must wake up to the reality that nuclear weapons cannot be the means for achieving national security. Instead, we as the international community must work together to advance nuclear disarmament and promote human security." She then offered four policy recommendations, including adopting a No First Use policy of nuclear weapons, stating that it would be a critical step toward reducing the role of nuclear weapons in national security and serve as an impetus to advance nuclear disarmament.
The conference concluded by assembling specific recommendations, which became the basis for priority recommendations that the sponsors sent to the G7 planners.