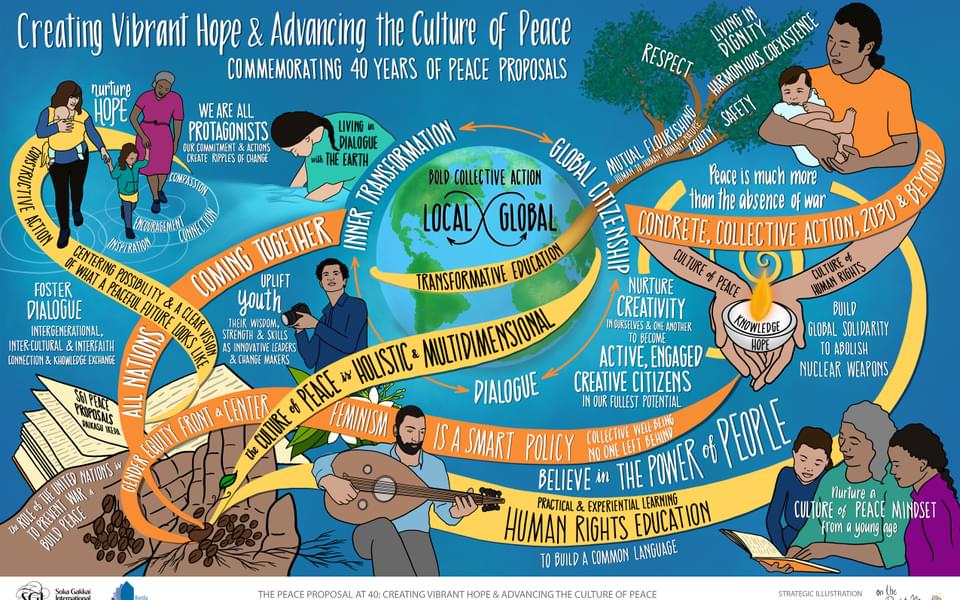 Webinar - The Peace Proposals at 40: Creating Vibrant Hope and Advancing the Culture of Peace
Every year since 1983, Soka Gakkai International (SGI) has published a peace proposal authored by its President Daisaku Ikeda. These proposals put forth ideas addressing global issues, grounded in hope and Buddhist humanism to help build the foundations of the culture of peace.
Commemorating the 40th peace proposal, we hosted a global webinar on UN Day, 24 October 2022. In this timely event, peacebuilders and educators explored some of the key themes as well as practical applications outlined in the proposals and shared their visions for how we can create a hope-filled future together.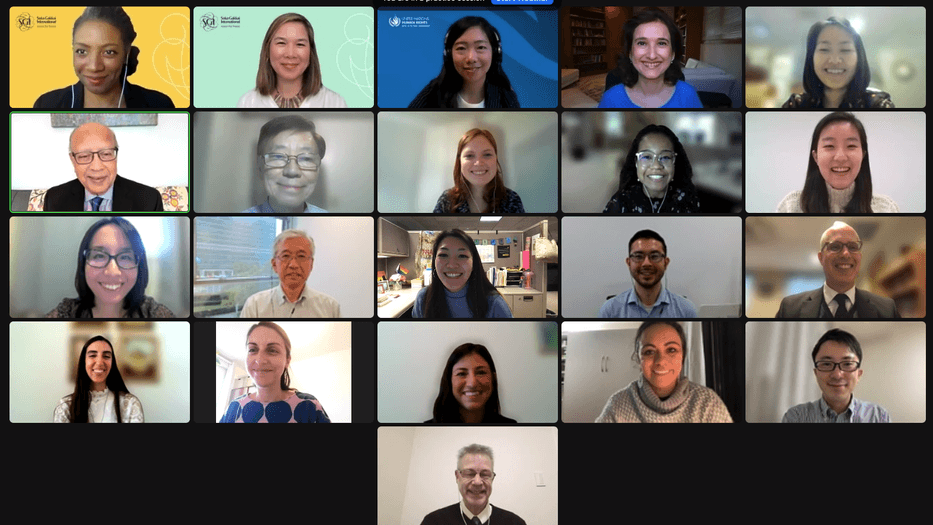 Joining our webinar was graphic recorder, Adriana Contreras from On the Right Mind, who visually summarized the event in the illustrations below in English, Spanish and French. To read more about this event check out our in-depth article.