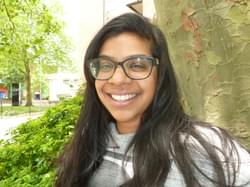 Angela Singh is the media officer for Asia and the Americas at Plan International. She describes how the organization is instituting programs to involve youth in disaster risk reduction. For more information, visit plan-international.org
As the white minivan winds down a narrow sandy road packed with potholes, signs leading to "tsunami evacuation routes" can be seen on every street corner.
Welcome to Llorente, Eastern Samar, a Filipino municipality dedicated to reducing the risk of disasters. Venture deeper into the lush vegetation, and a plethora of tsunami escape routes can be seen. Cross the field where the water buffalos graze, and a steep set of steps will take you high up the hillside to a safety shelter.
For the community, it's a place to seek refuge when the local river is at risk of flooding—an event the villagers feared when they heard Typhoon Haiyan was set to strike. "It ensures that vulnerable populations such as pregnant and nursing women, the elderly and young boys and girls are one step ahead of an impending disaster," says Edwin Elegado, Disaster Risk Reduction Specialist for Plan International in the Philippines.
Luckily, Llorente was spared the most violent clutches of the worst of the super typhoon that ravaged neighboring municipalities on November 8, 2013. However, one-third of the village's 400-strong population still decided to take these steps to safety, while others sought refuge in the local school.
"Plan has been supporting Llorente for 13 years," says Edwin. "They have a strong record in community-based disaster risk management. They are aware of the risks they face and have been taught how to prepare and act. They also understand what a storm surge is and the dangers it holds."
Aside from the evacuation routes, Plan has also put in place flood markers and constructed a "safe school" strong enough to withstand a disaster as devastating as Typhoon Haiyan.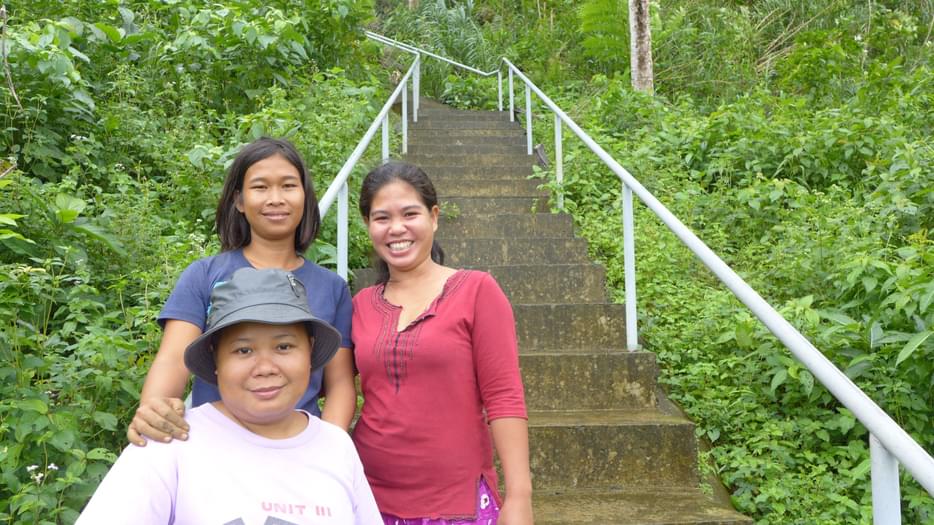 The Power of Young People
This small municipality also understands the power of young people, and now the youth are educating others on the importance of disaster risk reduction. "It's important to build a culture of safety across generations," says Edwin.
In the community that's home to the safe school, a group of young people known as the Young Hearts Correspondents provide advance warning of storms so people can seek safety when a typhoon is about to hit.
Dayanara, 18, has been a Young Hearts Correspondent for several years and used to attend the safe school. She trains other children on how to prepare for disasters, creates short videos to spread awareness and holds disaster simulation training once a year, together with her fellow correspondents.
"When I heard about Typhoon Haiyan, I was at college in a nearby town. My training enabled me to help my classmates evacuate the school building and find a safe place to stay. Afterwards, they told me how grateful they were that I had explained the importance of disaster preparedness. When they saw the devastation, they realized how dangerous it could have been."
Dayanara is grateful that she was able to move to a safe place, as the roof of her college was destroyed by the storm, while many of her friends lost everything.
Her fellow Young Hearts Correspondent, Cezar, 18, was at home in Llorente. "When I heard about the storm, I worked with the Emergency Rescue Team to tell the community to prepare and to evacuate to a safer place," says Cezar.
The teenager didn't stop there. Cezar worked with his dad to construct a hut in the hills where they could escape the flooding and remained calm so he could help others. "I am thankful that no lives were lost," says Cezar, who puts this down to disaster preparedness. "Without training, the communities would not have known how to prepare for Typhoon Haiyan or where to evacuate to."
Young Camelle, 15, is one of the newer members of the club, and she was in the safe school when she heard the news. "When we heard about the typhoon, my classmates and I had a meeting before deciding the best thing to do was go home, inform our families and prepare our belongings," she says. "We packed up our clothes, made some food and went to the evacuation site."
She is thankful she was able to put her training into practice.
This was a town that was able to get back on its feet after Typhoon Haiyan struck, and Llorente reported no casualties, even though their storm warning level was high. The town was also quick to lend a hand as their Emergency Response Team was the first one to reach the badly affected neighboring municipality of Hernani.