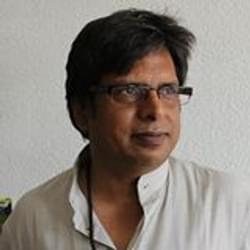 Sudhanshu S. Singh is senior program officer for the Asia-Pacific region and humanitarian response at ACT Alliance, a coalition of churches and church-related organizations working internationally for sustainable change in the lives of people affected by poverty and injustice. Such work includes responding to humanitarian emergencies, disaster risk reduction (DRR) programs, emergency preparedness and post-emergency rehabilitation and reconstruction.
SGI Quarterly: What unique role do faith-based organizations (FBOs) play in DRR?
Sudhanshu S. Singh: FBOs have often been the only reliable roots remaining in crisis-hit areas—the mosque, the temple, the church being the only institutions people have faith in when faced with desperate situations. DRR means being prepared for desperate situations. The link is obvious and works in practice. Often, the pulpit is a good means by which to convey basic messages for DRR. A research report, in which ACT Alliance members collaborated, concluded that for many communities DRR is about organizing yourselves, extending your networks to other villages, to the provincial politicians. Then you acquire agency that empowers you to go for DRR measures you need. Religious leaders fulfill a mission in this. They mobilize people and help acquire agency. FBOs can help link to stakeholders at many levels—the head of the next village, the provincial politician who can influence DRR work, another nongovernmental organization that can assist.
SGIQ: What is ACT Alliance's involvement in the promotion of DRR?
SS: DRR is a major crosscutting issue for us. We strongly recommend mainstreaming DRR features in all humanitarian responses and development programs. DRR is also a major advocacy focus.
The climate program of ACT Alliance has a strong DRR focus, and the DRR approach and methodology need little adaptation when applied to climate-driven, extreme weather disasters. For ACT Alliance, a major focus of climate change adaptation is building the resilience of traditional agricultural, pastoral and fishing livelihoods in the face of local climate change, including action for better natural resource management and governance in the face of climate change challenges. It starts with participatory learning together with vulnerable communities, looking at what changes to local climate have happened and are projected to happen. Projections and forecasting from climate models developed by national meteorological organizations are combined with local community knowledge and experience in order to create a picture of what the specific climate change risks are at a local level. This then forms a basis for action planning to counter or mitigate these risks to local livelihoods and natural resources.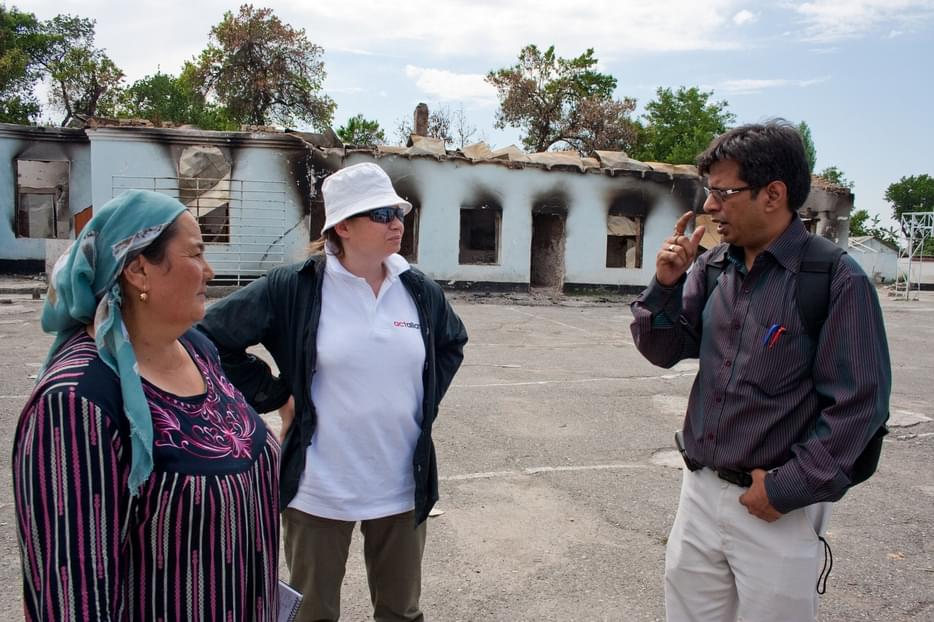 SGIQ: What are the most significant challenges ACT Alliance faces in its DRR initiatives?
SS: There has been a significant increase in climatological, hydrological and meteorological hazardous events over the last 30 years. With unabated population and poverty growth, more people are forced to live in high-hazard zones. Climate change is another challenge. The worst effects can already be seen in poorer, developing nations. Rapid urbanization has given rise to megacities and informal settlements that house millions of people, many of whom live in conditions of extreme poverty. Most such settlements are built on flood plains, slopes liable to flash floods and landslides or in densely populated areas where fires can start and spread easily. Another challenge arises from the excessive focus on growth, which usually gets translated into increasingly more infrastructure creation, merely adding more risk and vulnerability factors. Finally, funding is an ongoing challenge.
SGIQ: What are the key elements for success in DRR?
SS: ACT Alliance believes DRR can only be effective through participatory and coordinated action by affected people, civil society organizations and governments. An integrated approach to DRR reduces vulnerability to hazards and strengthens coping mechanisms to respond and recover when a hazard strikes. An effective DRR framework includes risk assessment, knowledge development, public infrastructure and commitment and environmental management.
Learn more at www.actalliance.org.