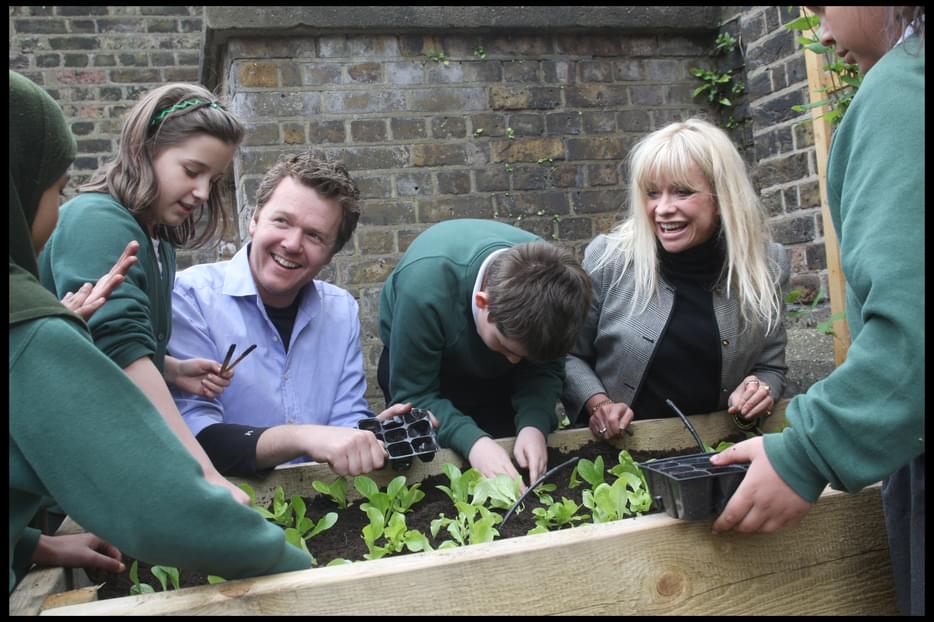 Growing up in both London and the Dorset countryside, Arthur Potts Dawson has always had a natural understanding of the intrinsic relationship between food and sustainability and appreciation for the land, the farmer and the consumer. Over the past six years, he has opened two sustainable restaurants—Acorn House and Water House—in London, as well as founding the People's Supermarket, a sustainable food cooperative that connects an urban community with the local farming community.
SGI Quarterly: What inspired you to get into the work that you do?
Arthur Potts Dawson: As a young child I wanted to be a policeman, but I found my calling at a young age and became a chef. I've spent over 25 years in the kitchens, cooking some of the most amazing food, receiving brilliant training from people such as the Roux Brothers. Food tends to deliver you a worldly education. You start to ask questions such as "where does our food come from" and to try to understand the seasons. Am I secure in my food? Is my community secure in its food?
I think food is religion, the spark of life. When you start recognizing food is more than just something that's on the plate, you see that it is a complex relationship between land and body. Removal of consciousness of where food comes from is dangerous.
SGIQ: How do your restaurants and supermarket help educate or empower customers to live sustainably?
APD: In a city, the relationship between the producer and the consumer starts to break down. Not only can I bring food into the urban city more sustainably but I also need to create awareness of that. We have to actively drive food policy into the community, so that the people take control of how the food comes into their community. That's why I started the People's Supermarket—to create awareness that did not exist before. What I managed to prove is that supermarkets don't have to create food waste. The People's Supermarket has a sustainability angle, a social angle, a community angle, a fair trade angle. The main point is that a community in London in an urban setting has direct relationships with communities in rural settings. I try to find supplies as close as possible to London and get rid of the middleman. I'm trying to break down this barrier between people sitting in front of a plate of food and those pulling the food up out of the ground.
SGIQ: How do you educate those who are not aware of or not interested in sustainability issues?
APD: The only way is to give them the chance to change and give them reasons why they have to change. If you don't explain the reasons and the possibilities, they will continue going down the same path. Very early on in life we are taken to supermarkets and to large shops, and are walked around by our parents as they shop off shelves. We grow up having no real concept of seasonality.
How do you get people to change? It's a slow process. You have to show people the mechanism behind food, its distribution, its purchasing and so on.
I also go to colleges and universities to talk about these issues. I started a new project called Mrs. Paisley's Lashings. It's a sustainable organic "pop-up" (temporary) restaurant. Any money we make goes toward making urban school gardens to educate children at a grassroots level through growing radishes, cabbages and other things. That's the early connection for children, understanding where the food comes from.
At the moment, in the food sector we are borrowing too much from the future. We are consuming too much—phosphates and nitrates, and so on. Everything we do now must be about putting credit back into the bank—in other words, local food production. We have to stop borrowing from our children's future and start to reinvest in the food sector.