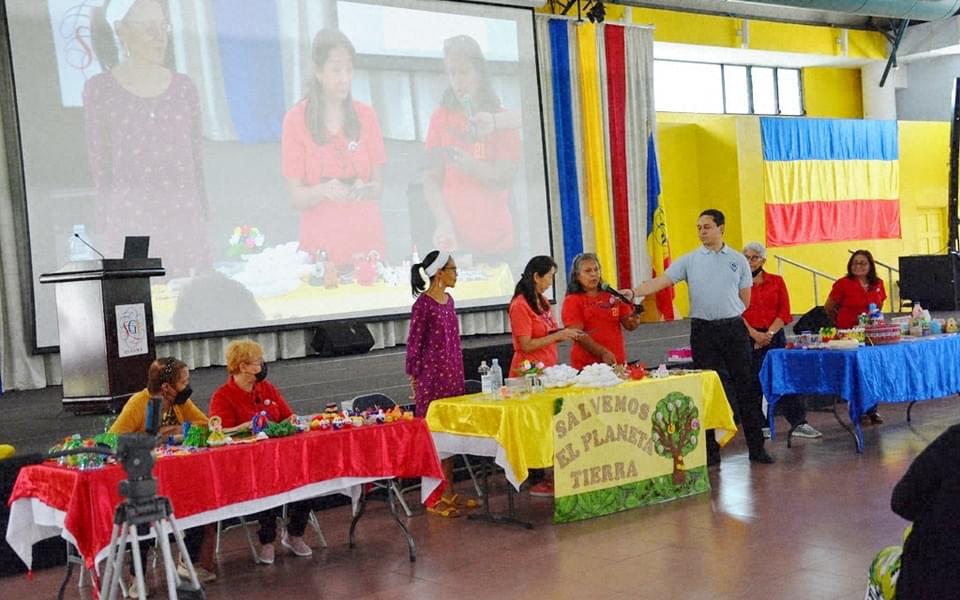 On 6 August 2022, the SGI Panama Educators Division held a workshop entitled "From Awareness to Action" to mark the 37th anniversary of its establishment. Held at the SGI Panama Culture Center in Panama City as well as online, the event focused on recycling, the SDGs and waste management. Approximately 50 participants, including Educators Division members and their guests, joined in person in addition to 15 online participants.

In the welcoming remarks, Educators Division Leader Heidy Saucedo shared her hope that the event would raise awareness about recycling and help mitigate the effects of climate change. She also reaffirmed the Educators Division's goal to encourage each student to discover and develop their full potential so that they can positively contribute to society.
Carlos De Gracia spoke next on effective management of waste. De Gracia is the Director of Servir de Panamá, an environmental organization that seeks to empower local communities and groups to undertake social transformation using their own resources. Working together with selected participants, De Gracia introduced practical tips on how to reduce, reuse and recycle, and reminded the participants that everyone has the responsibility to take accountability for their garbage and to protect the environment. In conclusion, he stressed the importance of reducing waste, separating organic and inorganic waste and identifying waste that cannot be reused or recycled.

The SGI Panama Educators Division held a second event on 1 October 2022 under the "From Awareness to Action" banner. This time, the event introduced the topic of circular economies related to glass and urban agriculture and featured workshops on topics such as making homemade fabric softeners and home gardening. The series will continue into the future.