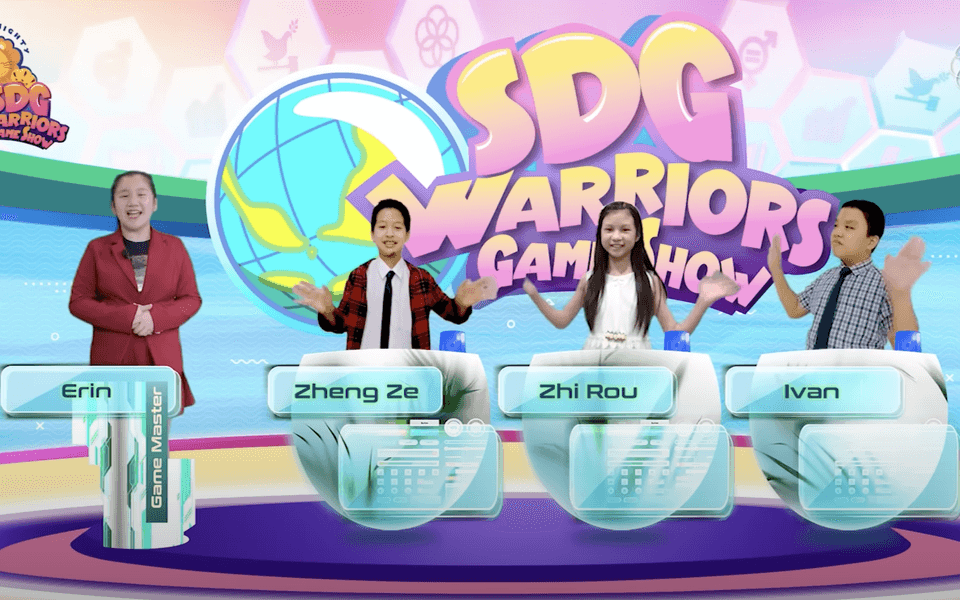 Commemorating Earth Day on 22 April 2022, the Soka Gakkai Malaysia (SGM) Junior Division launched the first episode of a three-part series titled, "Small but Mighty—SDG Warriors Game Show" on SGM's website and YouTube channel. The videos are available in English and Chinese and each features a different theme of the Sustainable Development Goals (SDGs) presented in the style of a game show.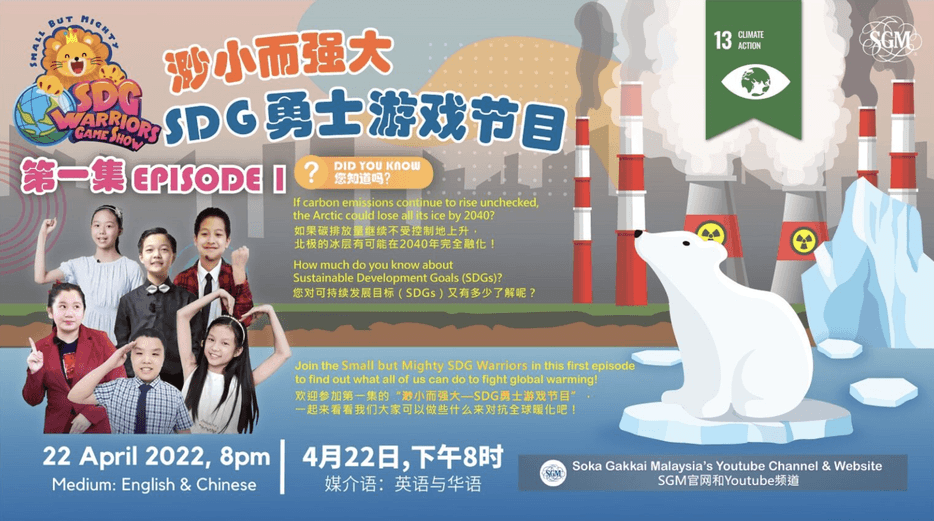 On 22 April, SGM published the first episode, "The Nerd Round," in which three young speakers answered questions on SDG13: Climate Action. They discussed the causes and impact of climate change as well as prevention strategies. The second episode, "The Family Squabble Round," was released on 29 April and highlighted SDG12: Responsible Consumption and Production. Speakers introduced their ideas for sustainable living in a debate style, focusing on ways to aim for zero waste. They also reminded viewers about the "6Rs," Reuse, Reduce, Recycle, Refuse, Rethink and Repair. The series concluded on 6 May with the third episode, focused on SDG 16: Peace, Justice and Strong Institutions. The three young speakers expressed what peace means to them and how to achieve it.
All three videos in the series stressed the importance of taking the first step toward action, based on the idea that change starts from oneself.