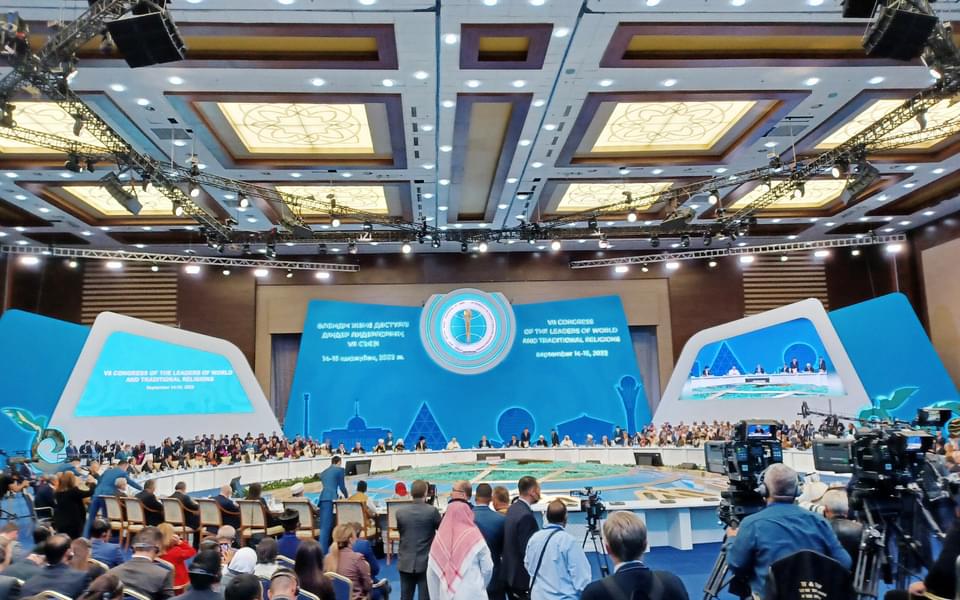 From 14–15 September 2022, Soka Gakkai Vice President Hirotsugu Terasaki participated in the VII Congress of Leaders of World and Traditional Religions in Astana, Kazakhstan. President Kassym-Jomart Tokayev of Kazakhstan gave welcoming remarks, followed by His Holiness Pope Francis; Ahmed El Tayeb, Grand Imam of al-Azhar Sheikh; Metropolitan Anthony of Volokolamsk, Chairman of the Department for External Church Relations of the Moscow Patriarchate; Yitzhak Yosef, Sephardi Chief Rabbi of Israel. UN Secretary General H.E. António Guterres participated virtually, sending his remarks via a video message.
During a plenary session, Terasaki gave a speech based on SGI's 2022 Peace Proposal in which he stressed the need to build a society where all can savor the joy of being alive and stated the Soka Gakkai's determination to contribute to interfaith solidarity. At the closing ceremony, it was announced that the VIII Congress will convene in 2025 in Kazakhstan's capital, Astana. The location was finalized in the VII Congress's declaration, which a majority of delegates adopted.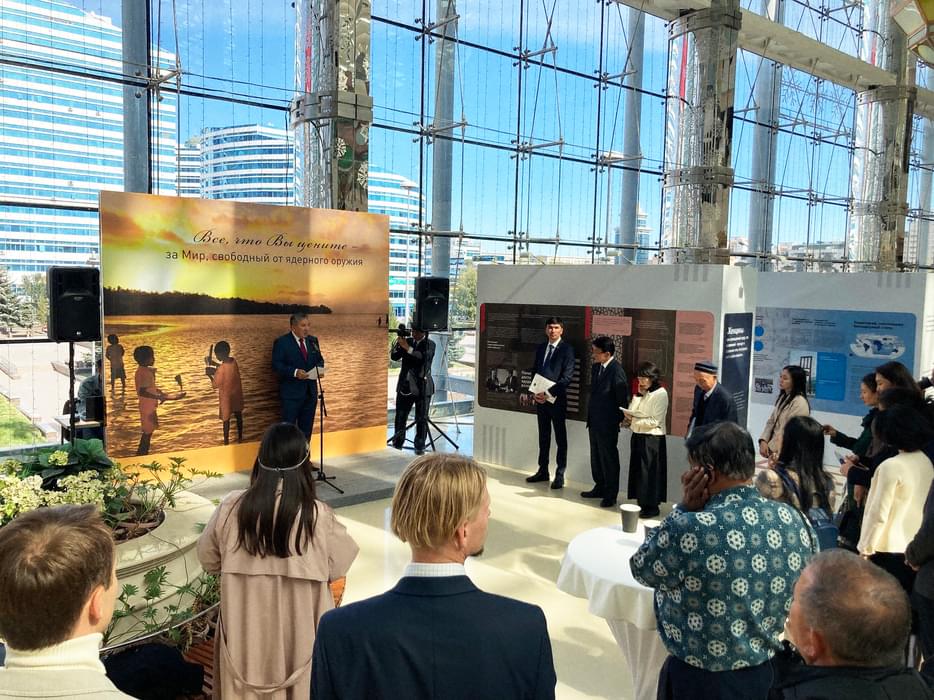 Also in Kazakhstan, SGI and the Center for International Security and Policy co-organized a showing of the exhibition "Everything You Treasure—For a World Free From Nuclear Weapons" between 16–30 September 2022 in Astana. Deputy Director of the Department for International Security of the Ministry of Foreign Affairs Arman Baisuanov delivered welcoming remarks at the opening ceremony, stressing the timeliness and importance of raising awareness concerning nuclear weapons.
Following Baisuanov, Terasaki read a message from SGI President Daisaku Ikeda that congratulated and commended Kazakhstan for its practical efforts and strong track record in nuclear disarmament. Another speaker, Bolatbek Baltabek, was a second generation victim of nuclear testing who lives in the village of Sarzhal near the Semipalatinsk Test Site. He shared that people in the area continue to suffer despite the test site's closure 30 years ago—a fact that reinforced the importance of continued nuclear disarmament work.