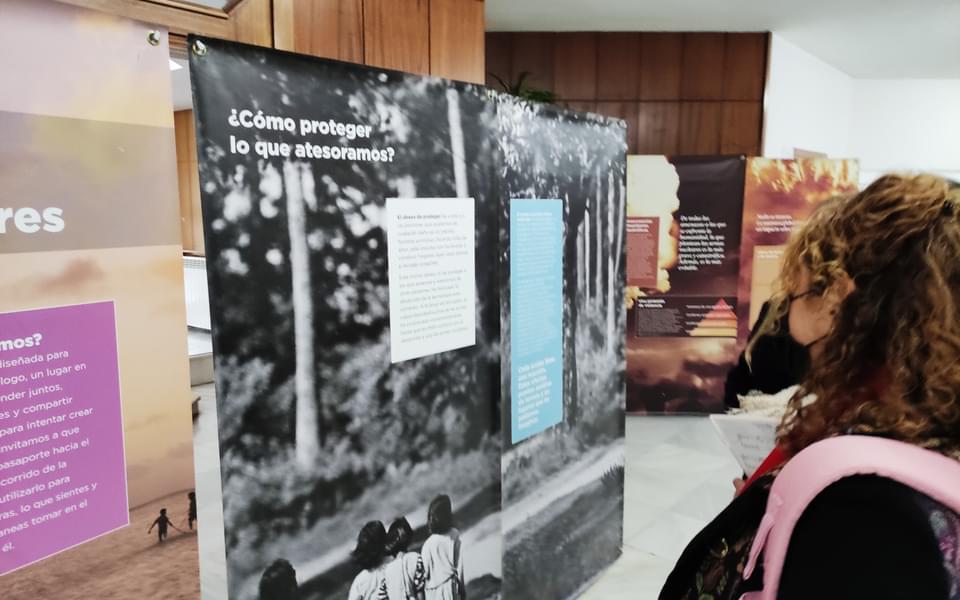 "Everything You Treasure—For a World Free From Nuclear Weapons," an exhibition jointly created by SGI and the International Campaign to Abolish Nuclear Weapons (ICAN), was exhibited at the University of La Salle in Spain and the University of Cologne in Germany. Launched in 2012, it examines the nuclear weapons issue from 12 perspectives, including gender, health and environmental impact, and promotes how individuals can join the effort to abolish them.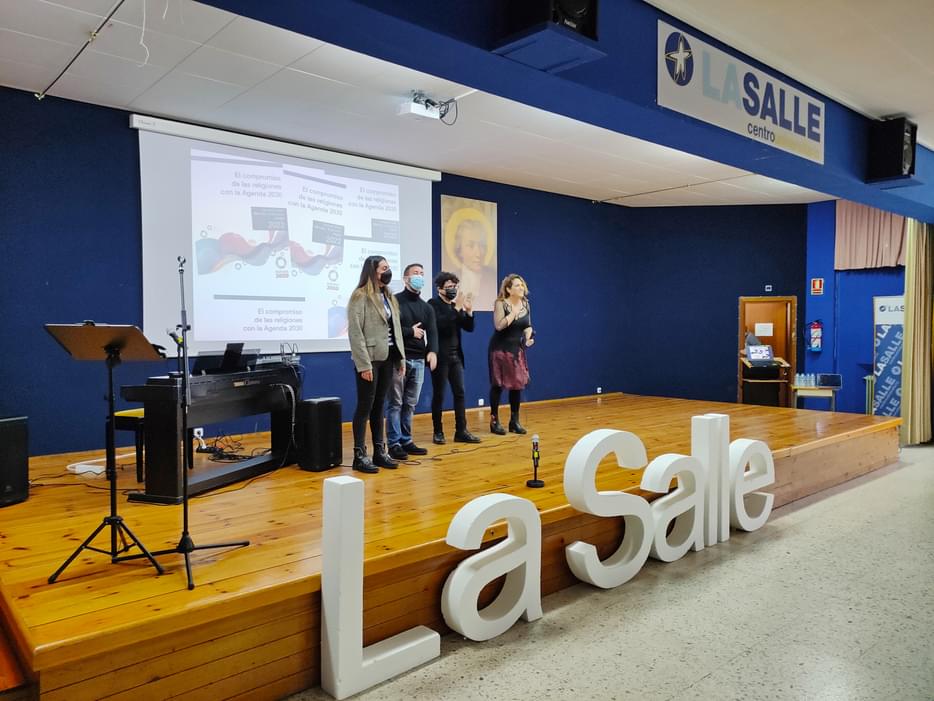 On 30 March 2022, the 40-panel exhibition opened at the University of La Salle in Madrid, Spain, in conjunction with an interfaith symposium organized by the university's Institute for Studies of Religions in the Contemporary World (IERMA). The symposium explored the role of religions toward realizing the Sustainable Development Goals, motivated by the conviction that the world's diverse religious traditions have a central role to play in building more ethical and just societies, as well as the responsibility to contribute to the common good. Representatives of Catholicism, Protestantism, Judaism, Islam and Buddhism participated in the interfaith event, which concluded with poetry and music performed by members of Soka Gakkai Spain. Director of IERMA Carlos Esteban Garcés commented that its message promoting world peace and nuclear abolition was timely and significant. The "Everything You Treasure" exhibition ran until 7 April.

The anti-nuclear exhibition was shown again between 21 April and 31 July, this time at the University of Cologne in Germany where student volunteers and SGI-Germany members introduced the panels. One student who viewed the exhibition commented on how essential grassroots civil society movements are to creating a peaceful society.