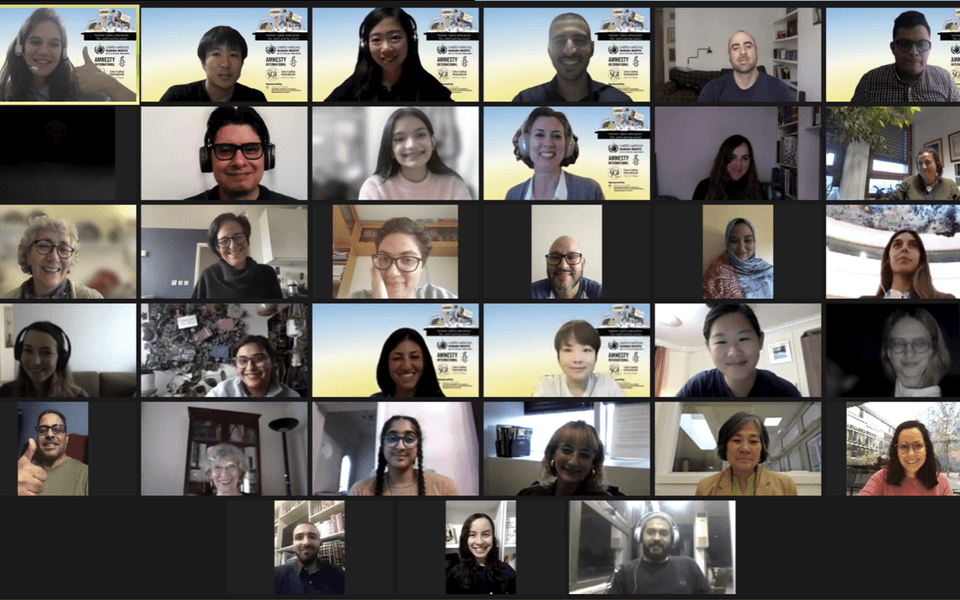 On 17 November 2022, a few days ahead of World Children's Day, SGI, the UN Office of High Commissioner on Human Rights (OHCHR) and Amnesty International held the sixth edition of the conversation series Human Rights Education for, with and by youth: A conversation with young people around the world, under the theme "Engaging Children and Youth as Change Makers Through Human Rights Education—a Conversation With Allan Osorio From Panama.

Allan Osorio's work focuses on promoting children and youth participation through Human Rights Education. He started human rights activism as a teenager, but after witnessing first hand violation of children's rights, he joined with other activists to found their own organization, which is almost entirely composed of young people. Their mission is to create participation and prevention systems for children, adolescents and young people—specifically those who are victims of violence and abandonment. To prevent crime and violence, they use human rights education to help people understand the relevance of human rights in their daily lives, learn and internalize human rights principles and encourage others to understand them.

The event was multilingual and held in Spanish and English. Around 100 people participated.