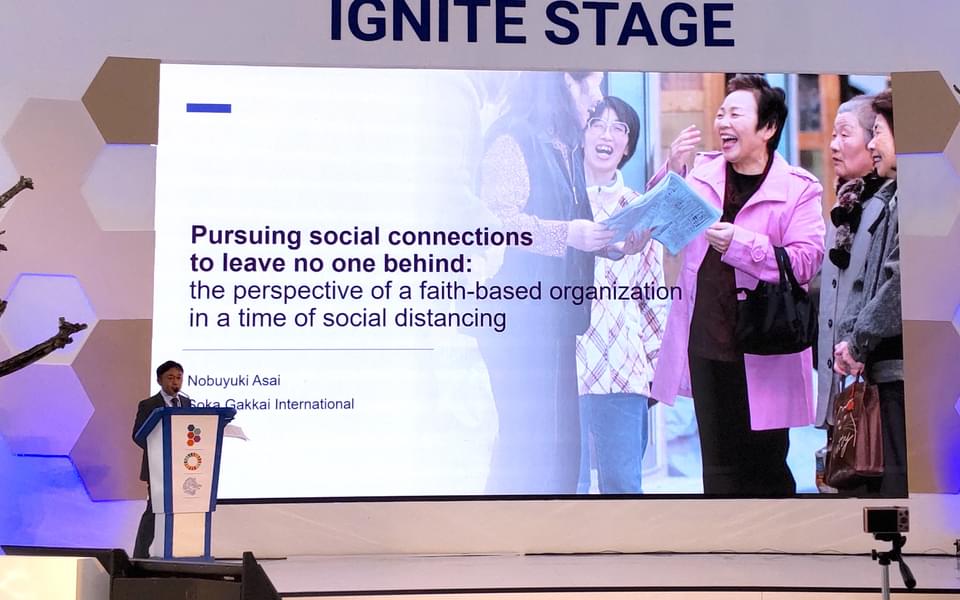 The seventh session of the Global Platform for Disaster Risk Reduction (GPDRR) was held in Bali, Indonesia, from 25–27 May 2022, with the theme "From Risk to Resilience: Toward Sustainable Development for All in a COVID-19 Transformed World." Approximately 4,000 people from 185 countries attended the session, with 3,000 attendees in person and 1,000 online.

The session took stock of the implementation of the Sendai Framework, based on the experiences of practitioners and policymakers at local, national and regional levels as well as other reports, such as the Sixth Assessment Report of the Intergovernmental Panel on Climate Change. Speakers reported that the pandemic has hampered declines in disaster-related mortality and that economic losses linked to disasters continue to rise. Governments agreed to build and improve national disaster risk reduction strategies and strengthen synergy between disaster-related issues and climate change adaptation efforts.

At the Ignite Stage, a space for presentation by stakeholders, on 25 May, Nobuyuki Asai of SGI presented "Pursuing social connections to leave no one behind: the perspective of a faith-based organization in a time of social distancing." He highlighted the robust grassroots network built by the Soka Gakkai through daily religious activities and described how it functioned positively during the crisis of isolation caused by the COVID-19 pandemic. He also introduced research findings from the Joint Learning Initiative on Faith & Local Communities regarding the faith response to COVID-19, stating that faith leaders are considered a reliable source of information by community members and, in some areas, have contributed to preventing the spread of misinformation during the pandemic.

A group of faith-based organizations, including ACT Alliance, Tearfund, SGI and local faith organizations, submitted a joint statement to the United Nations Office for Disaster Risk Reduction (UNDRR). The statement underscores the roles of faith-based organizations (FBOs) and local faith communities (LFCs) in DRR, calls for their engagement to be increased, and encourages decision makers to "[u]se the capacity of FBOs and LFCs to communicate with communities, building on the trust communities have in their faith leaders." The joint statement was signed by more than 30 FBOs that plan to continue advocacy from this perspective on future occasions.