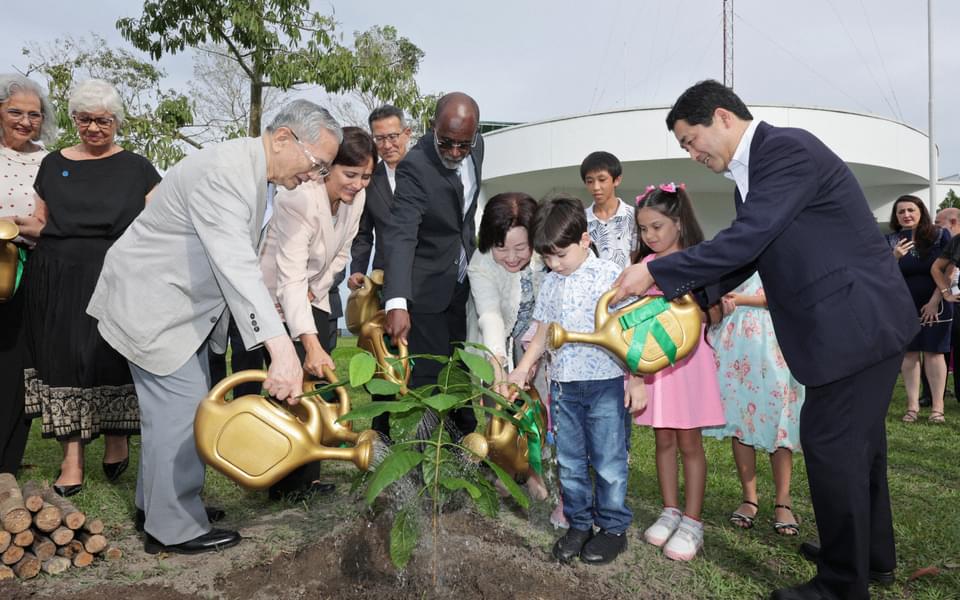 In commemoration of World Environment Day on 5 June 2023, Mirian Vilela, Executive Director of the Earth Charter International (ECI), visited the Soka Amazon Institute near Manaus, Brazil, to sign a partnership agreement linking the Institute and the Earth Charter International. The Institute became the first Amazonian organization affiliated with ECI. Consul-General of Japan in Manaus Masahiro Ogino, Soka Gakkai President Minoru Harada and many other guests attended. Based on the partnership agreement, the two organizations will continue and further develop their collaboration in education and awareness-raising activities for sustainable living.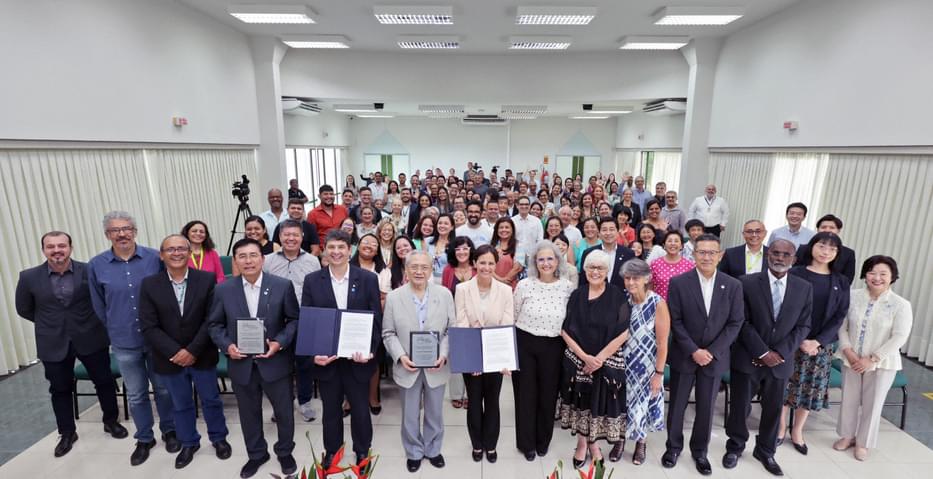 At the signing ceremony, Vilela reflected on the long history of ECI and SGI's joint efforts and emphasized that human beings can solve many global problems if they are united. Luciano Nascimento, Director of the Soka Amazon Institute, evaluated the Earth Charter highly as a document that gives hope regarding the urgent changes that are necessary for the good of future generations, and he expressed his expectations toward the future.

The ceremony concluded with the planting of a Golden Chain Tree, a native tree whose leaves and bark are traditionally used to lower fever in those affected by malaria, in celebration of World Environment Day and the twenty-third anniversary of the Earth Charter.

Later, on 29 June 2023, ECI, SGI and other organizations co-organized two webinars titled "Earth Charter+23 – Emerging efforts towards planetary well-being and ecological civilizations," to mark the Earth Charter's twenty-third anniversary. At the webinar held in the Asian region, Joan Anderson, Senior Coordinator of the SGI Office of Peace and Global Issues, moderated a panel of four speakers who presented how the Earth Charter has contributed to a just, sustainable and peaceful world over the past 23 years. Noting that 2023 marks a halfway point to 2030, the target year for the Sustainable Development Goals (SDGs), the speakers analyzed the relationship between the Earth Charter and the SDGs and explored further efforts toward planetary well-being and ecological civilization.