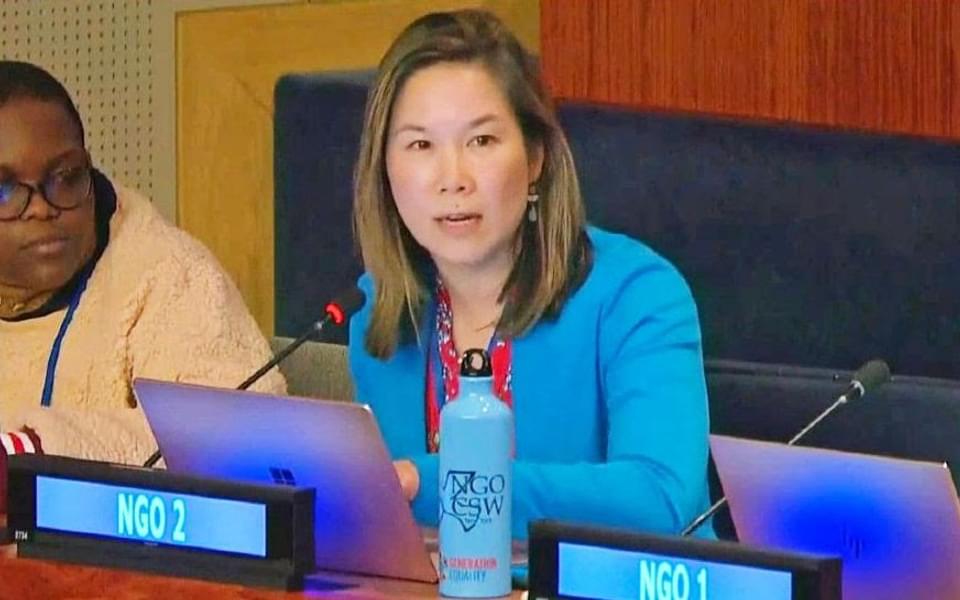 "This year's Commission on the Status of Women (CSW) marks a major milestone. Together, you have set the global normative framework on gender equality, technology and innovation that will shape the lives of women and girls rights across the world," said Sima Bahous, UN Under-Secretary-General and Executive Director of UN Women, in her closing statement. In the early morning hours of 18 March 2023, after extensive negotiations, the sixty-seventh session of the UN CSW adopted its Agreed Conclusions. It was the first time that the Commission addressed the theme of Innovation and Technological Change, and Education in the Digital Age for Achieving Gender Equality and The Empowerment of all Women and Girls.

Ivy Koek of SGI delivered an oral statement, speaking on behalf of the NGO Committee on the Status of Women, New York (NGO CSW/NY). The statement included the achievements by the Committee who organizes the NGO Forum, which runs parallel to the UN CSW session. It read, in part, "From personal experience, we can attest to the positive contributions of technology. Our constituencies grew four-fold. Three years ago, when doors seemed to have closed for civil society to engage at the UN, we opened doors through Zoom meetings." Held in a hybrid format for the first time, the Forum had over 14,000 registrants on its virtual platform.

The NGO CSW/NY Advocacy and Research Group submitted five Key Recommendations for the CSW67 Zero Draft prior to the start of the session for Member States to consider. The Committee also made three requests pertaining to every CSW, regardless of the priority theme, one of which is that violence against women and girls and gender-based violence be standing agenda items at the CSW.