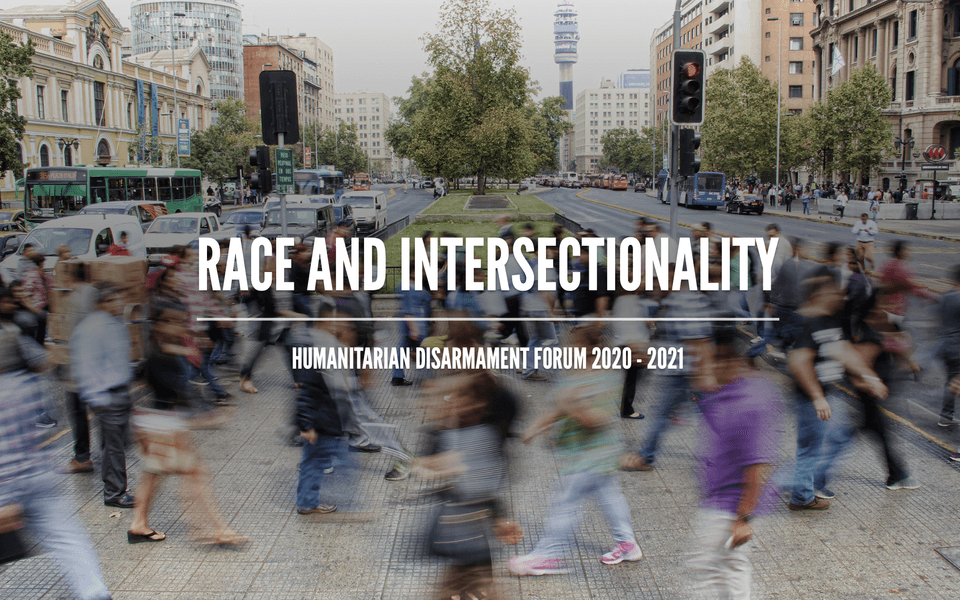 On 3 November 2021, Soka Gakkai International and Stop Killer Robots co-hosted Part 3 of the Humanitarian Disarmament Forum (HDF) on Race and Intersectionality. It was the final formal stage of the organizations' year-long collective learning journey that started in October 2020. The HDF 2020-2021 focused on diversity—particularly race—and how work to advance humanitarian disarmament could be more intersectional.
Part 1 of the HDF explored the concepts of power, privilege, and oppression. During Part 2, participants shared a period of guided self-study using workshops and a monthly book club where they further considered these concepts, discussed how they manifest in disarmament, and exchanged personal reflections.
Part 3 reunited approximately 65 participants to review what they had learned, assess what they had changed, and examine ways the humanitarian disarmament community can commit to building an intersectional, anti-racist practice moving forward. The Forum began with opening remarks from co-host Hayley Ramsay-Jones of Soka Gakkai International, followed by a panel discussion made up of experts by profession and experience. They discussed the root causes of systemic and structural racism, how inequity shows up in non-profit spaces, and why it is critical for our organizations to prioritize a race-sensitive and intersectional approach. Panelists included:
Siana Bangura (she/her): writer, producer, performer, and community organizer of campaigns addressing race, class, and gender and their intersections

Lydia X. Z. Brown (they/them): writer, organizer, attorney and speaker on violence against disabled people, rhetoric/discourse on disability, autistic culture and community, disability representation, ableism in society, asexuality and disability, queerness and disability

Maher Akremi (he/him): writer and Program Manager at Women of Color Advancing Peace, Security, and Conflict Transformation (WCAPS)
Following the panel discussion, workshops on "Allyship, Accomplice, Co-conspirator vs. Performativity and Tokenism" and "Organizational Structures and Change" engaged participants in discussions on their reflections and what they had learned, as well as ideas for course-corrective action.
The day-long Forum culminated with co-organizers from Stop Killer Robots and HDF participants sharing their personal learning journeys and future hopes for the humanitarian disarmament community. A recorded music performance by musician Denise Chaila concluded the event.
For more information about the Humanitarian Disarmament Forum on Race and Intersectionality and the themes it discussed, visit the HDF 2020-21 webpage.