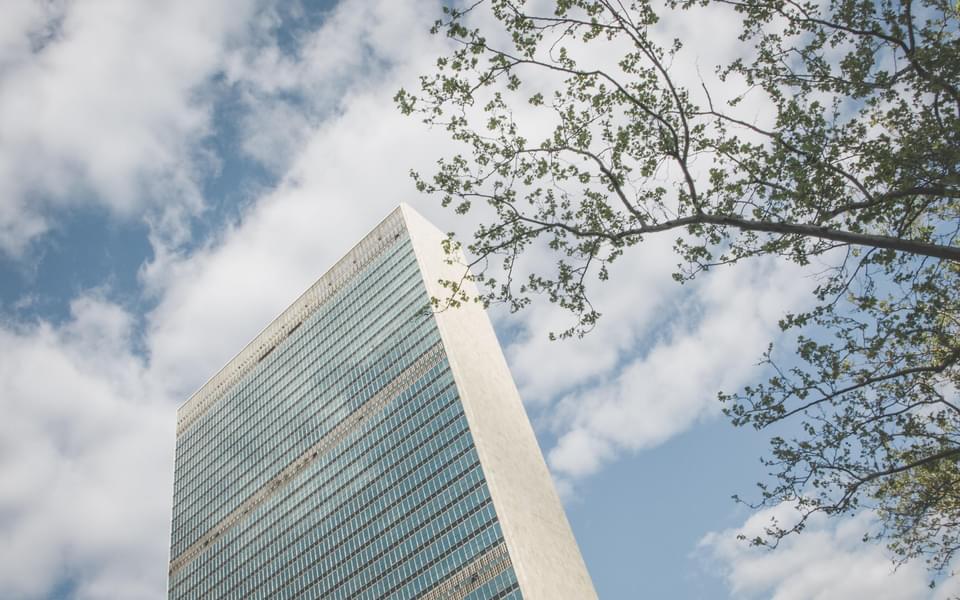 2006 UN Reform Proposal
Fulfilling the Mission: Empowering the UN to Live Up to the World's Expectations
In August 2006, Daisaku Ikeda, president of the SGI, authored a proposal titled "Fulfilling the Mission: Empowering the UN to live up to the world's expectations," calling for the UN to return to its original purpose as a forum for dialogue to prevent war. The proposal was presented to UN Under-Secretary-General Ambassador Anwarul K. Chowdhury.
The proposal stresses that the UN's fundamental purpose as a forum for dialogue to avert war is as vital now as it was when the body was founded in 1945. Ikeda urges that the UN recall and renew its commitment to its original mission.
Emphasizing the core challenge of building a culture of peace, a concept that Under-Secretary-General Chowdhury has long championed within the UN system, he urges that the organization continue to develop and enhance its "soft power" capacities of dialogue and diplomacy and avoid being drawn into reactive approaches which attempt to solve problems through military force or "hard power."
Ikeda stresses three themes: a shared sense of purpose, a shared sense of responsibility and shared fields of action.
As a shared sense of purpose, he proposes the building of a culture of peace based on the awareness that peace is much more than the mere absence of conflict. He places special stress on poverty reduction and nuclear disarmament as keys to transforming the current "culture of war." He proposes a decade of action by the people of the world towards the abolition of nuclear weapons.
To foster a shared sense of responsibility, he urges the establishment of frameworks that engage young people in UN deliberations, such as holding a gathering of youth representatives prior to the UN General Assembly each year, enhancing opportunities for volunteering and internship within the UN system and establishing an office for youth within the UN.
In terms of shared fields of action, he proposes establishing regional UN offices to strengthen cooperation between member states and the UN, and further development of partnerships between the UN and civil society.
The proposal urges the world's citizens to be proactively involved with the UN: "[I]t is essential to build momentum for reform from the bottom up… We cannot afford to wait passively for top-down reform to emerge from intergovernmental deliberations."

Download PDF to read full text.