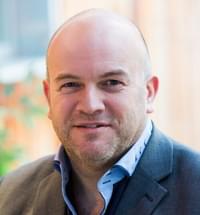 Nick Taylor is chief executive of the Tim Parry Johnathan Ball Foundation for Peace, UK. He is a marketing communications professional specializing in advanced stakeholder management and corporate, social and environmental governance. He describes how the tragedy of the March 20, 1993, Warrington bombing gave rise to an ongoing effort to transform the roots of violence and extremism.
It was the day before Mothering Sunday 1993, the beginning of spring in Northern England, when the two IRA bombs exploded, killing Tim Parry and Johnathan Ball and injuring 54 people, with thousands of others impacted. The incident led to a global reaction.
Motivated to make sure nobody ever experienced what they had gone through, the parents of 12-year-old Tim formed a charitable trust and opened the Peace Centre in Warrington, UK, a multipurpose building with facilities for sports and arts and special spaces for conferences and project work. The foundation has become one of Europe's leading organizations working in the discipline of peacebuilding and conflict resolution. It has a very simple premise: that conflict is inevitable but that what is not acceptable is the use of violence. Its work is motivated by a desire to help shape a social movement to break the cycle of violent conflict with projects that address root causes.
An example of this is THINK, a program aimed at people aged 14 to 19. The program equips participants with the skills to think critically and consequentially, and in the process, they develop the skills to play a positive role in managing conflict.
The influences that can lead to radicalization start early—in the playgrounds, in classrooms—when a young person is often most vulnerable to warped ideas and pernicious bad influences. Such work with young people reduces vulnerability to extremism and increases resilience.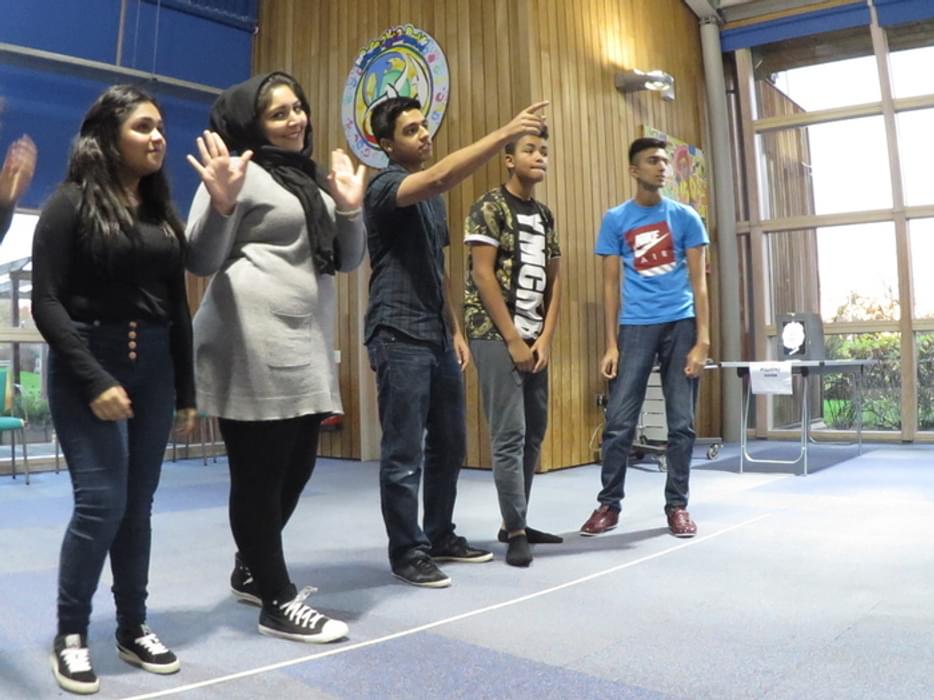 The importance of THINK in preventing violent conflict was brought home to me in conversation with a young man while working with schools in the area where the London 7/7 bombers came from. He told me he was "on a bad path." I didn't need to ask him what he meant—it was clear. But after coming to the Peace Centre and participating in the project, he told me he was "no longer a sheep but a shepherd," that now he could think for himself. Those words stay with me. He is now running a business, while his friend who was following the same route is now a manager with a national supermarket chain. It could have been so different.

Work takes place with other "sensitive" groups besides youth and uses approaches including theater, experiential learning and Internet-based tools. Programs address topics such as racism, hate crimes, immigration and community cohesion.
The Women Building Peace program, as a further example, brings together women from a variety of communities and equips them with the skills to resolve conflict and create a social movement for change from within their homes and communities.
Resolution work is often commissioned to bring opposing parties together in dialogue. This is brave work, often bringing victims face-to-face with ex-combatants or sitting violently opposed groups in the same room.
The foundation also operates the UK Survivors Assistance Network, helping people who are victims, survivors or who have been affected by terrorism cope and recover from trauma.
A key learning of the foundation is that it does not confine itself to one aspect of peace work such as being a "victims" organization. It works with the before, during and after of violent conflict—what it calls prevention, resolution and response. The biggest impact comes in combining this work, such as through the power of victim advocacy to work with vulnerable young people.
Extremism is not new although in the last few years, we have seen the greatest decline in peacefulness since World War II. The motivation for the work comes from a real belief that peace can be achieved by enabling individuals to gain a deeper understanding of themselves and their place in the world, and by accepting that conflict exists but encouraging dialogue to achieve resolution without the need to resort to violence.