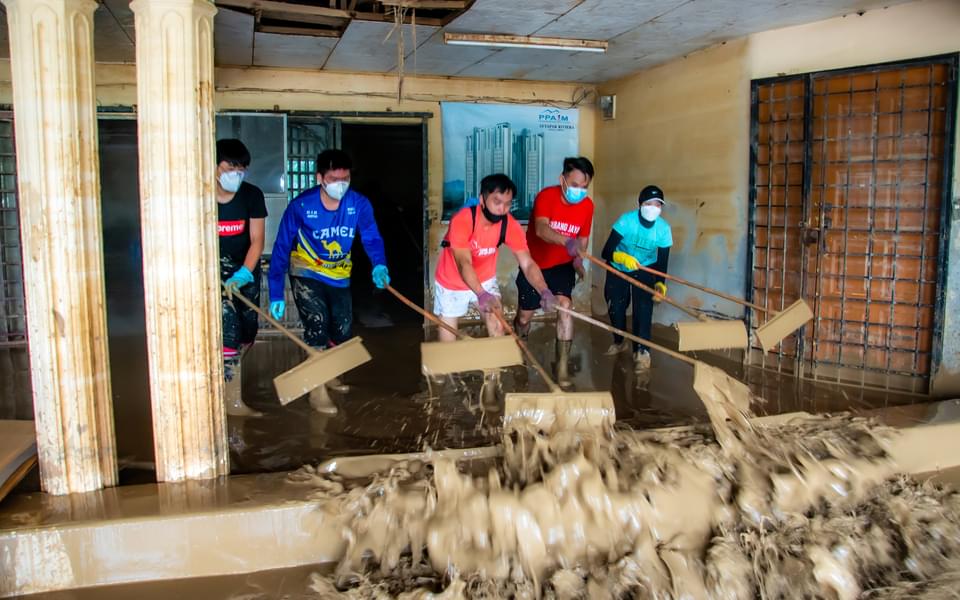 Due to heavy rains on 17 December 2021, many areas in Negeri Sembilan, located southeast of Kuala Lumpur, were affected by floods. After holding an emergency meeting, Soka Gakkai Malaysia (SGM) in Negeri Sembilan donated to the Negeri Sembilan State Education Department (NSSED) to help flood victims.
From 18 to 22 December 2021, several areas in Pahang, including Kuantan, Bentong, Lipis, Triang and Mentakab, were also severely affected by flash floods. On 19 December, members of the SGM Greatwall Group arranged a 10-ton lorry to help evacuate stranded members and their neighbors from affected areas. Evacuees were brought to the SGM Pahang Culture Centre, which became a temporary shelter.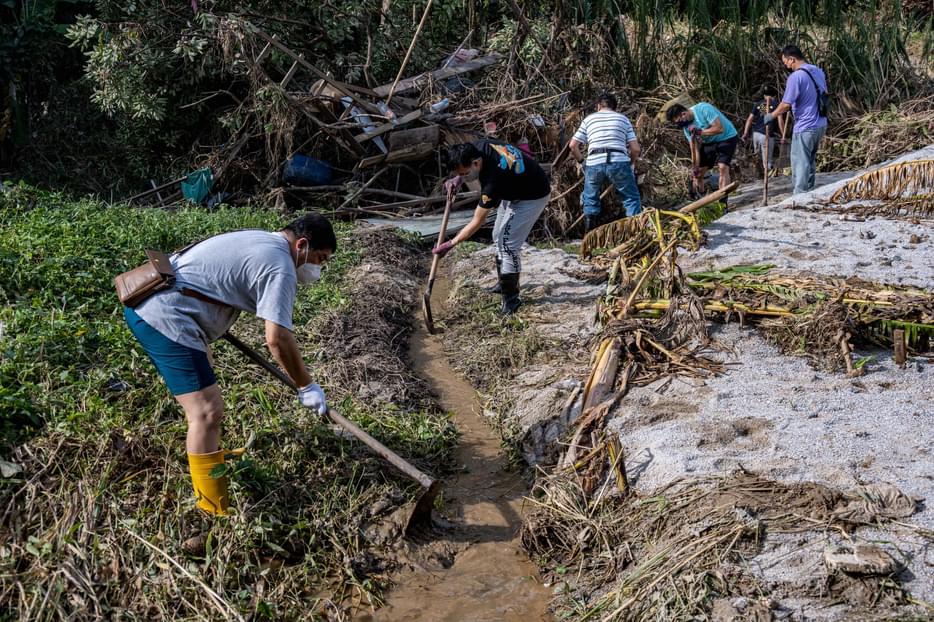 SGM also donated hundreds of sets of mattresses, blankets and pillows, as well as towels and T-shirts to temporary flood relief centers in the Hulu Langat area. The SGM Selangor branch also donated 200 mattresses and pillows to relief centers in Bukit Kemuning and Sri Muda. From 20 to 26 December, some 50 SGM members also visited different areas to help affected families clean up their houses, move damaged items and clear mud. In addition to cleaning, volunteers in Hulu Langat also helped to excavate trenches to allow water to flow, as the district's drainage system had been covered by mud, soil and debris from the floodwaters.
Many school libraries, classrooms, resource centers, tables, chairs, books, and musical instruments had also been damaged by the floods. In January 2022, SGM Pahang donated 2,000 Malaysian ringgits each to five local schools to help them rebuild their facilities.