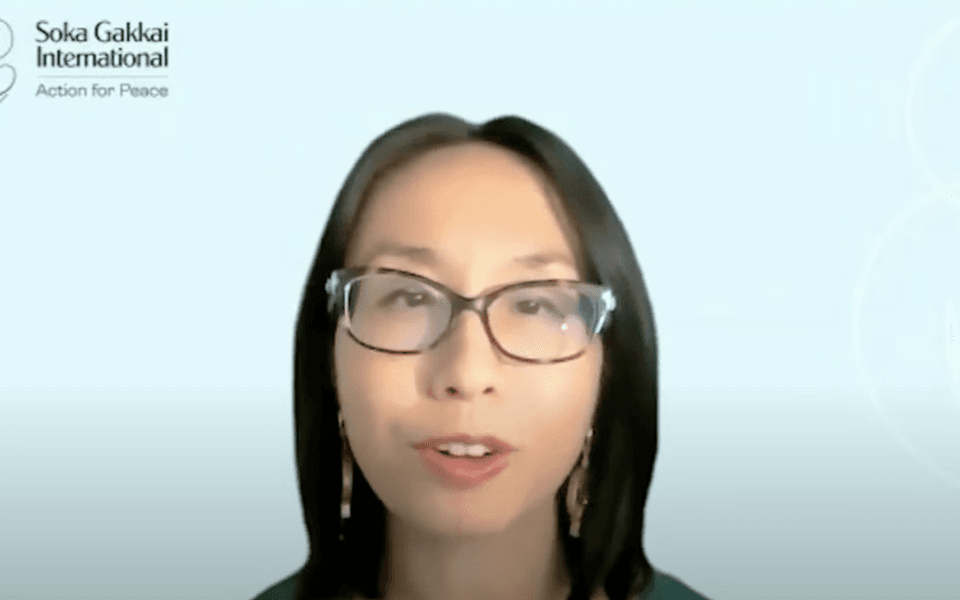 On 15 November 2022, Anna Ikeda of SGI presented as a guest speaker for the Physicians for Social Responsibility (PSR) annual gala. Founded in 1961, PSR mobilizes physicians and health professionals to advocate for climate solutions and a nuclear-weapons-free world. In 1985 it was awarded the Nobel Peace Prize, together with the International Physicians for the Prevention of Nuclear War. PSR's 2022 gala was held virtually under the theme "Bridging Our Best to What's Coming Next" and was an opportunity for the PSR community to celebrate its accomplishments over the past year and to discuss the work ahead, particularly focusing on the next generation of advocates.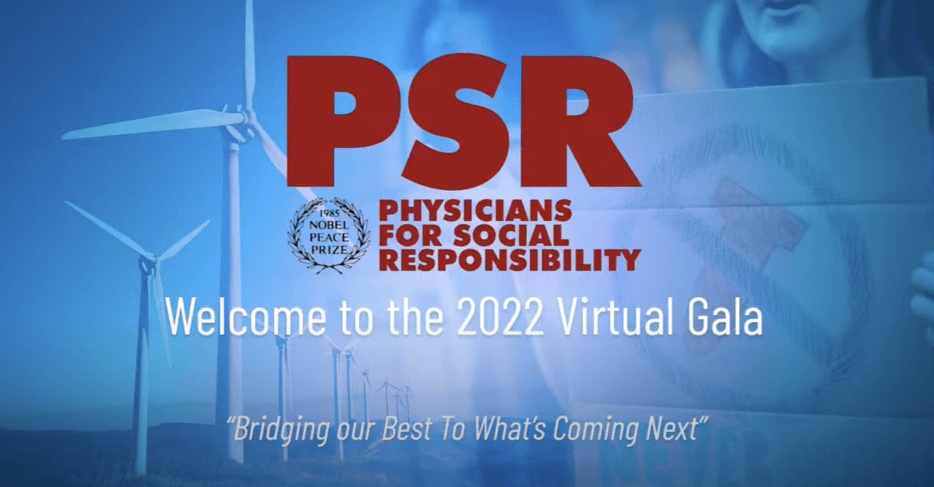 Following remarks from PSR leadership, updates from local PSR chapters, and a musical performance by Yuno, Ikeda emphasized that PSR members' advocacy and activism are key to refuting dangerous views, such as the belief that it is acceptable to respond to a nuclear threat with another threat. Drawing from the gala's theme, Ikeda stated that an integral part of our activism is to inspire new generations of people who are committed to building a peaceful, safe, healthy and vibrant future. She reflected on her own experience of joining in nuclear disarmament activism without prior professional or academic background, adding, "When we speak about abolishing nuclear weapons and addressing the climate crisis while fostering next generations of leaders, we need everyone. Because [these] issues affect every single one of us, regardless of where we live, our age, race, gender identity or any other aspects of our lives."

Another highlight of the evening was a discussion moderated by PSR Board Member Dr. Natasha DeJarnett with Dr. Mona Hanna-Attisha, Professor of Public Health at Michigan State University of Human Medicine and founding director of the Pediatric Public Health Initiative. Dr. Hanna-Attisha, who was named one of Time magazine's 100 Most Influential People in the World for her role in uncovering the Flint water crisis and leading recovery efforts, offered some practical advice for her fellow healthcare professionals, particularly those who are just starting their careers. She highlighted communication and storytelling as integral skills of advocacy and recommended that advocates seek training in such areas. Hanna-Attisha urged young advocates in particular to find their passion—the "why" in their work. She also encouraged the audience to connect with people who care about the issues they care about, saying, "You need your peeps, because it's a long game. There will be good and bad days. You are going to need your peeps to lift you up, and you are going to also need to lift them up.

Concluding her remarks, Hanna-Attisha reminded fellow advocates to be persistent, as change does not happen overnight, and asked the audience to be prepared: "Take advantage of opportunities that come your way."