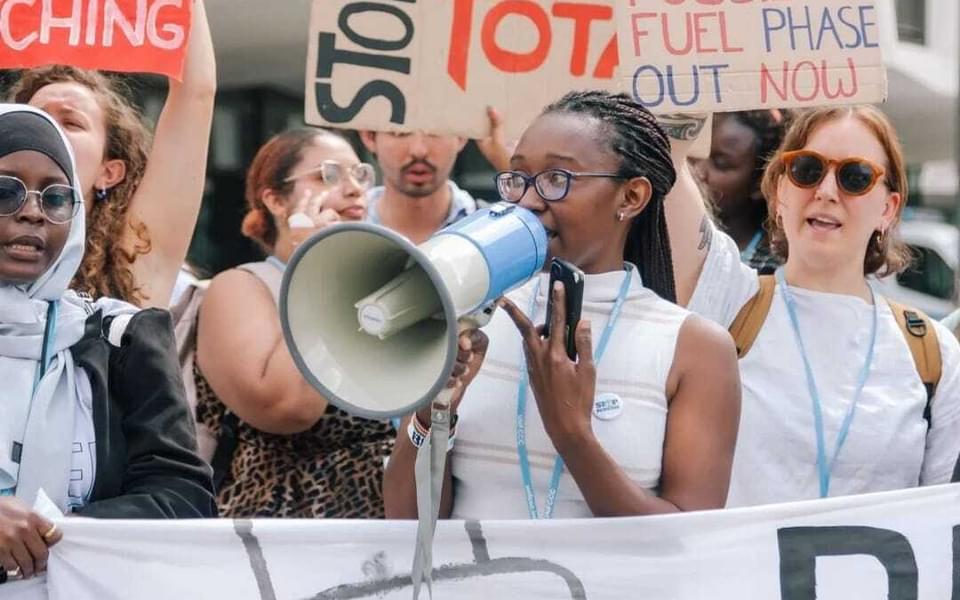 SGI representatives participated in the fifty-eighth meeting of the subsidiary bodies (SB58) of the UN Framework Convention on Climate Change (UNFCCC) held in Bonn, Germany from 5–15 June 2023. The SB mid-year conference enables state parties and observers to prepare for and adopt the agenda of the next climate Conference of Parties (COP) and to continue negotiating on various topics, including emissions reductions, adaptation, loss and damage, just transitions, agriculture and food systems and many other topics.

Divisions between developing and developed countries remain strong on several topics, especially on the financial commitments to help developing countries decarbonize, adapt and address losses and damages from the severe impacts of climate change.

As the international community advances toward COP28, SGI joined voices calling for the need to engage in truthful dialogue, recognize the past hurt and show courage in order to move forward collectively and in solidarity.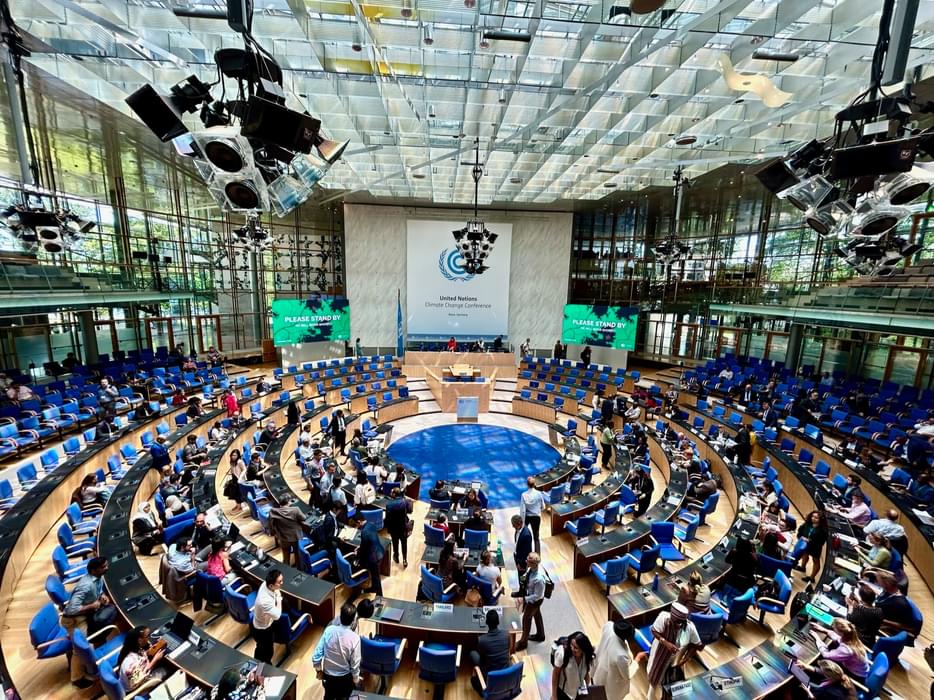 An important step that could help catalyze climate action at the speed and scale needed is the Global Stocktake (GST), a "Party-driven process conducted in a transparent manner and with the participation of non-Party stakeholders, that enables countries and other stakeholders to see where they're collectively making progress toward meeting [and not meeting] the goals of the Paris Agreement." At SB58, SGI representative Alexandra M. Goossens-Ishii followed this process. The first GST will conclude at COP28 in Dubai; it represents a key opportunity for states to make a turning point to protect their people and the planet.

Together with civil society partners, SGI co-sponsored a submission calling for the GST to be transformative and to have at least the three following commitments:
A fast, fair, full and funded phase-out of fossil fuels (On this point, SGI joined other major faiths calling the G7 to phase out fossil fuels and endorse the Fossil Fuel Non-Proliferation Treaty.)

Guidance and commitment to strengthen human rights integration in climate action

Enhanced protection of environmental defenders
If we want the GST to truly catalyze ambitious climate action, the participation of civil society and Indigenous Peoples to the political process is essential.

In this context, two positive actions emerged from SB58. The UNFCCC Secretariat announced that a process will be set up, starting at COP28, to disclose all participants and their affiliations. This will help bring transparency to the process, which is an important first step to address conflicts of interest.

Further, SB58 adopted a decision containing unprecedented recognition of the need to uphold the human rights of all participants to the UN Climate Change Conferences, including by facilitating the visa processes.

At SB58, SGI representative Chiara De Paoli also participated in the Action for Climate Empowerment (ACE) dialogue. This year's ACE dialogue focused on how to monitor and evaluate people's participation in climate action, access to information and climate education efforts. During the poster session on ACE, De Paoli showcased the concrete climate action projects supported by the Italian Buddhist Institute Soka Gakkai.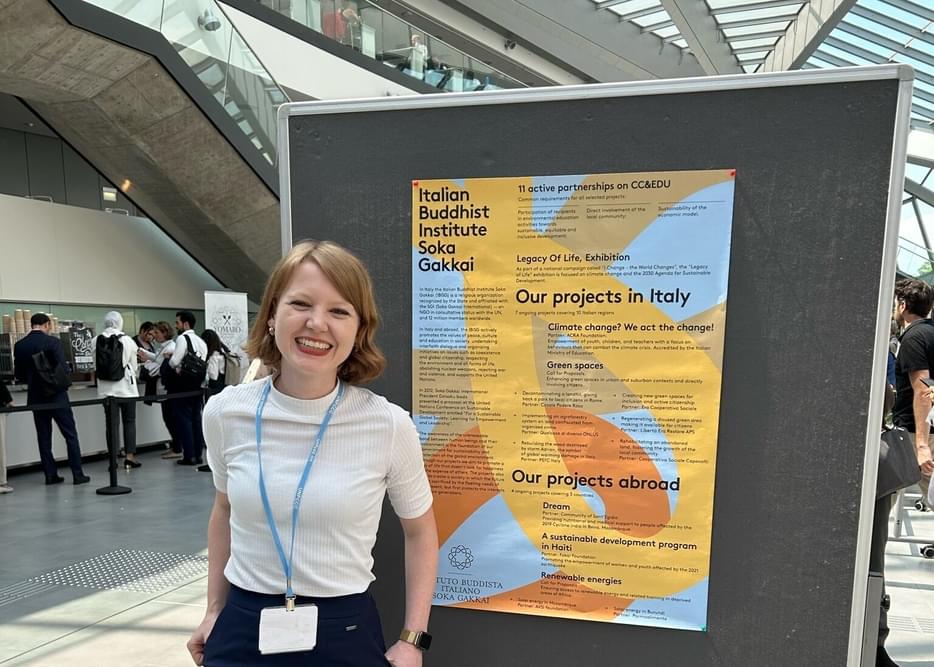 Another participating SGI representative, Lucy Plummer, focused on young people's involvement in the UN climate process as they advocate under the motto, "Nothing about us, without us." Key concerns for young people relating to UN climate talks include visa issues, which every year prevent young people from being present at important climate discussions; the exclusion of Indigenous Youths' perspectives on climate action and from funding opportunities; the fossil fuel industry's hindering of efforts to tackle climate change; and conflicts of interest within the official processes of the UN climate convention.

In a meeting between the Executive Secretary of the UNFCCC, Simon Stiell, and the official youth constituency (YOUNGO), Stiell responded to the value and importance of young people engaging in these processes. He shared that young people are crucial for strengthening political processes through their commitment to advocating for justice and equity, in addition to being a source of hope for so many. He concluded that young people playing active roles in society represents hope and the possibility of new realities.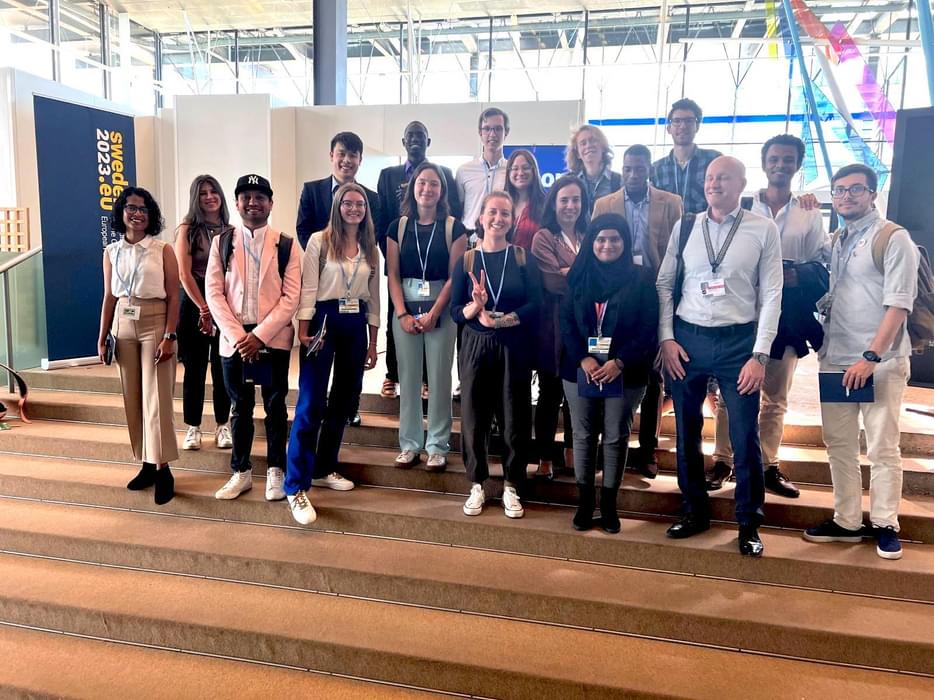 SGI representative Alexandra M. Goossens-Ishii also contributed to interfaith efforts promoting climate justice during a press conference and a meeting of the Interfaith Liaison Committee with Daniele Viniotti, representing the UNFCCC.