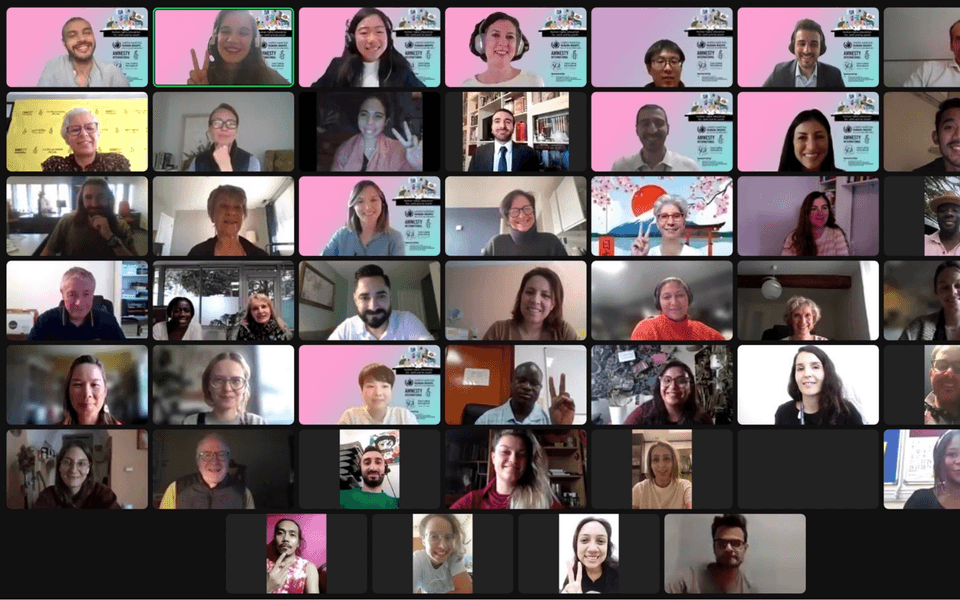 The fifth edition of the conversation series that brings together young people from around the world to discuss human rights education for, with and by youth took place on 27 October 2022. The series is a joint collaboration with SGI, the UN Office of the High Commissioner for Human Rights (OHCHR) and Amnesty International. The theme was "Rethinking Masculinity Toward Gender Equality — a Conversation With Soufiane Hennani From Morocco." The event began with a quote from SGI President Daisaku Ikeda: "With constant change, today's patriarchal society cannot, and must not, perpetuate itself indefinitely... In all societies, certain qualities will be sought in men and women according to social criteria. The more people try to stick closely to these stereotypes, the more likely they are to stifle other existing qualities in them."

Flore Ghetti of the SGI Youth Advisory Board and George from OHCHR moderated the multilingual event, in which participants spoke French and English. Around 200 people participated.

During the conversation, Hennani shared his inspiring story and work, in which he focuses on human rights education to promote positive masculinity. Through his mobile phone, he produces a podcast called Machi Rojola that he developed during the Covid-19 pandemic. Now widely listened to, the podcast serves as a tool to inspire others, raise awareness and support advocacy. "The issue of masculinity touches everyone in different societies. But when we have privilege, we do not see the problem. I grew up in a family with six sisters. And by looking at the diversity we experienced, I started to question masculinity" Hennani said. "It is crucial to work also with men to build a truly equal world."

The webinar closed with a song called "HAL5" by Truth.