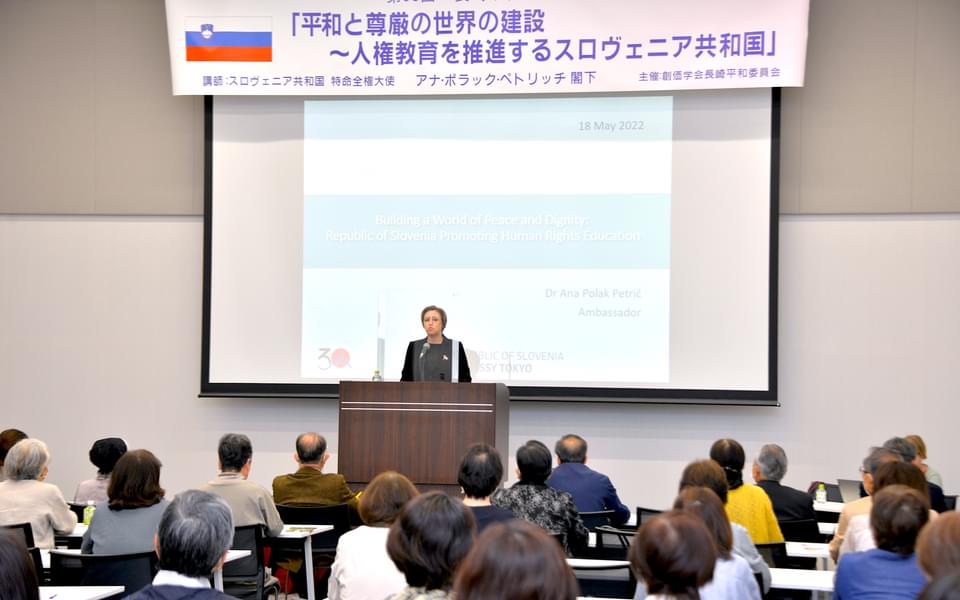 On 18 May 2022, the Nagasaki Peace Lecture was held at the Dejima Messe Nagasaki convention center in Japan. H.E. Dr. Ana Polak Petrič, Ambassador of the Republic of Slovenia, delivered the lecture, titled "Building a World of Peace and Dignity: Republic of Slovenia Promoting Human Rights Education." Ambassador Petrič expressed her concerns for the ongoing conflict between Ukraine and Russia and stated that it would be a big loss for humankind's future if nations sought military dominance and power in response to this threat to the international community. Furthermore, Ambassador Petrič emphasized, "Despite the current skepticism … dialogue, trust and cooperation are the only possible ways to regulate interstate relations. And the only possible way for [the] future of mankind is to create a world based on the respect for human dignity and humanity."

In addition to delivering her Nagasaki Peace Lecture, Ambassador Petrič participated in various advocacy events during her two-day visit to the city. The Ambassador engaged with citizens of Nagasaki including educators, Hibakusha, peace activists, as well as political representatives, including Nagasaki Mayor Tomihisa Taue and Nagasaki Vice Governor Ken Hirata.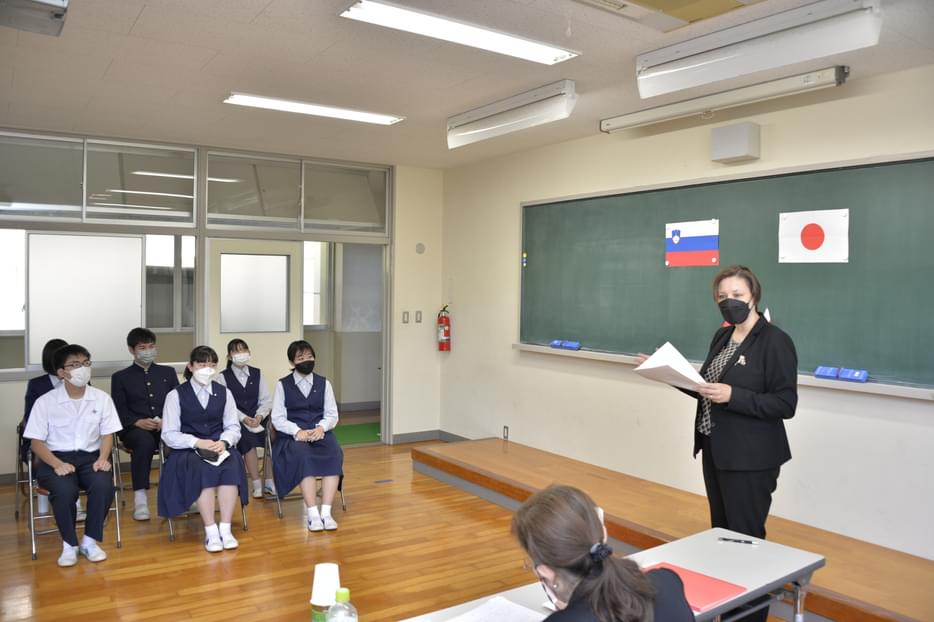 Ambassador Petrič also visited Nagasaki Hokuyodai High School to attend a presentation ceremony of "Our Rights," a project that aims to teach young people, particularly children, about human rights. During the ceremony, the Ambassador shared her personal experience witnessing refugees from Croatia and Bosnia Herzegovina, which remains a strong reminder for her that peace is not something that is granted but rather something that we need to fight for by respecting each other's rights. She expressed her hope that the introduction of the "Our Rights" project to Japan will be a milestone in helping to foster a culture of peace, tolerance and understanding of diversity in societies.