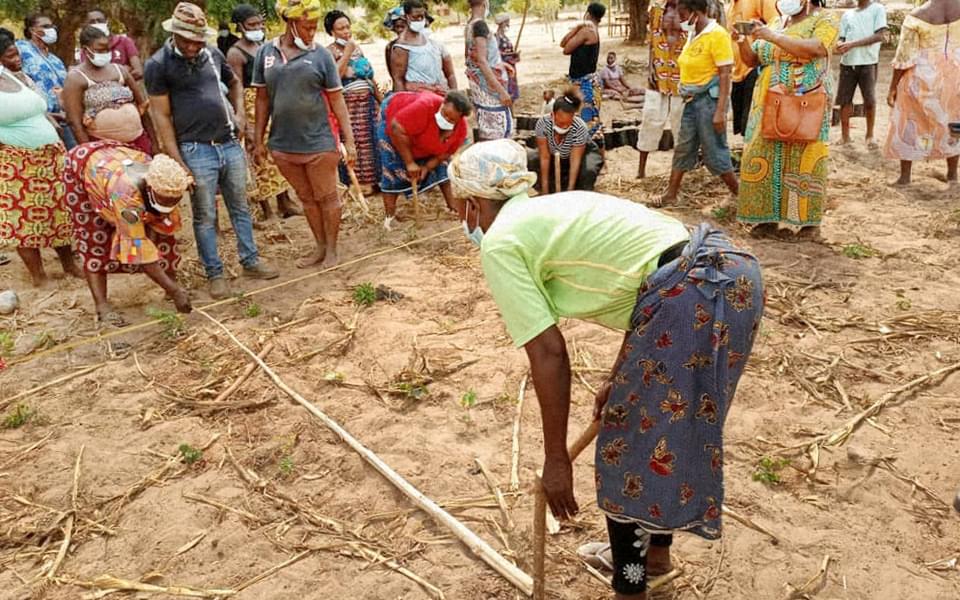 In October 2021, SGI interviewed Cécile Ndjebet to discuss the first year of a women's reforestation project in Togo, which Soka Gakkai funded. Ndjebet, who is the founder and president of the African Women's Network for Community Management of Forests (REFACOF*), highlighted how the joint project with the International Tropical Timber Organization (ITTO) has been boosting women's income and empowerment as well as protecting the environment and tackling climate change.

The project, in which REFACOF is the local partner, involves training 100 women from seven local women's community associations in tree nursery management, seedling production, tree planting and agroforestry, specifically where trees are planted in agricultural fields or to reforest degraded forest areas. To date, 30,000 native trees have been planted through this project, which includes monitoring and care of trees to ensure their healthy growth. According to Ndjebet, the participating women are happy to be able to grow seedlings to sell and they say their dream is becoming a reality.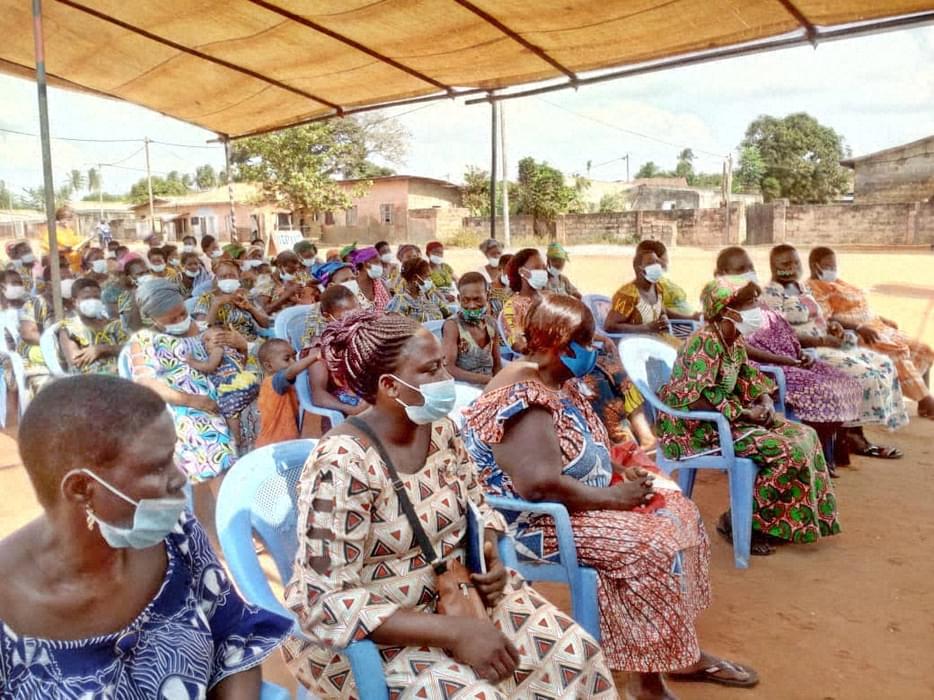 In addition to supporting Togolese women, this project aligns with Togo's National Adaptation Plan (NAP) for climate change and Nationally Determined Contribution (NDC) under the UNFCCC Paris Agreement of 2015. Togo's forests are shrinking due to farmland expansion, extreme weather events and overuse of forest resources for household energy and housing. In fact, as of 2018, Togolese forests are being degraded at one of the fastest rates in the world according to the Ministry for the Environment and Forest Resources.
REFACOF's mission is to influence policies toward gender equality in forestry and help ensure security of land tenure for rural and indigenous women. It currently works with 100,000 women in 20 countries across Africa. The four key components of REFACOF activities are: (1) pushing for gender-responsive reforms; (2) training members in advocacy and leadership; (3) advocating at the regional and global levels; and (4) empowering rural women and indigenous women and facilitating mutual learning through exchange programs. Throughout Africa, REFACOF aims to enable women to plant five million trees to contribute to mangrove and forest restoration.

*Abbreviation based on the French spelling of the organization's name: Réseau des Femmes Africaines pour la Gestion Communautaire des Forêts