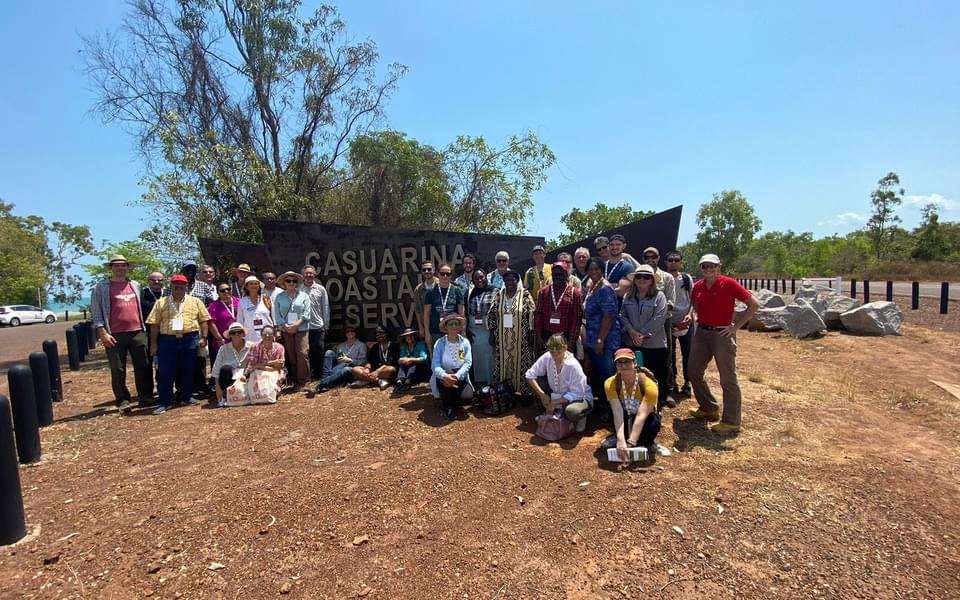 As a newly appointed member of the UN Decade on Ecosystem Restoration Advisory Board, Alexandra M Goossens-Ishii of SGI joined the Advisory Board meeting and workshop convened in Darwin from 24 to 26 September 2023, to kickstart the second term of the Advisory Board (2023-2025). This gathering took place in conjunction with the 10th World Conference on Ecological Restoration.

The primary objective of the Advisory Board workshop was to refine and strengthen collective efforts aimed at realizing the ambitious goals outlined by the UN Decade on Ecosystem Restoration and its numerous collaborators. The event gathered representation from 18 Advisory Board members, 5 core group members (Secretariat, Strategy Group and Task Forces), and 14 Global Partners.

The Advisory Board members engaged in collaborative brainstorming sessions during the workshop to generate strategies and actions for their term from 2023 to 2025. They identified key focus areas, initiatives, and priorities, setting forth specific objectives and targeted outcomes.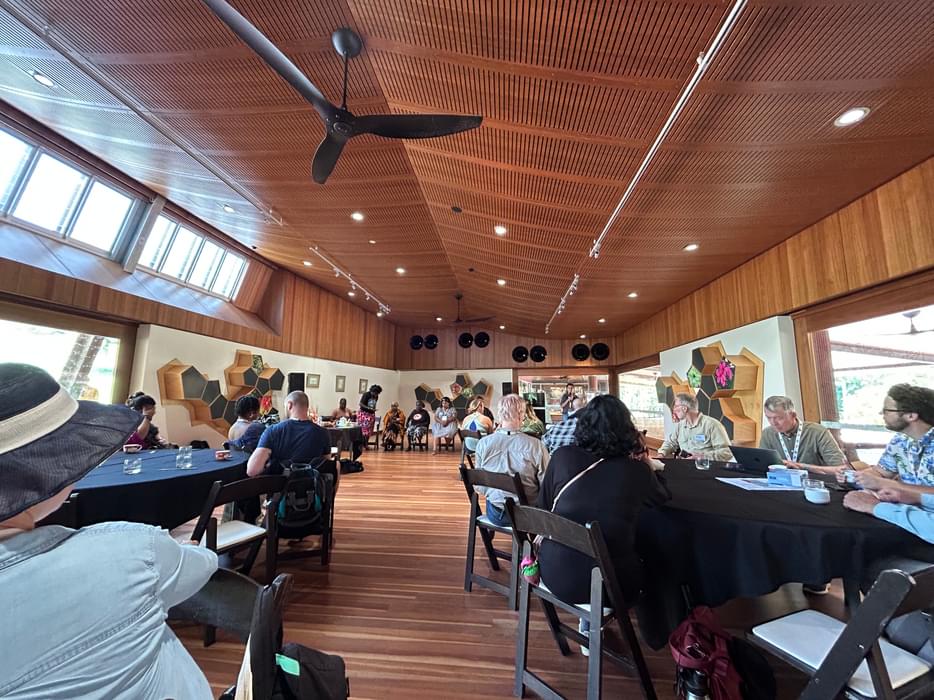 On September 30, 2023, the UN Decade Advisory Board, represented by Gopal D. Patel (UN Decade Advisory Board Co-Chair) and Bethanie Walder, Executive Director of the Society for Ecological Restoration, signed the "Darwin Call to Action."
This historic document embodies the collective commitment to advancing restoration efforts through the following key principles:

Empowering Indigenous Peoples, Local Communities, and Underrepresented Groups: The Advisory Board stands resolute in recognizing and safeguarding the rights of Indigenous Peoples, local communities, and underrepresented individuals to their land, territories, knowledge, and resources. Their invaluable leadership and pivotal roles in catalyzing change in all restoration phases are acknowledged and championed.
Fostering a Culture of Ecological Restoration: The focus is on igniting a widespread embrace of ecological restoration across all levels of society. This priority encompasses not only mitigating risks and rebuilding in the aftermath of climate-related disasters but also fortifying community resilience, rejuvenating health and well-being, and revitalizing crucial ecosystem services.
Advocating for Policy and Funding Alignment: The Advisory Board calls upon governments to proactively realign policies and allocate funding to support inclusive, participatory ecological restoration. This concerted effort is essential for sustainable and equitable restoration practices.
Galvanizing Responsible Business Practices: The global business community is urged to go beyond minimizing negative impacts by contributing more than they extract throughout their entire value chains. This means investing in the restoration of degraded ecosystems, thereby fostering long-term business sustainability and fortifying the ecological foundation upon which all business endeavors rely.
This "Darwin Call to Action" underscores the urgency of scaling up effective, standards-based restoration efforts worldwide to re-establish a healthy connection between people and nature. With this, the Advisory Board and the UN Decade at large have new important reference points going forward."