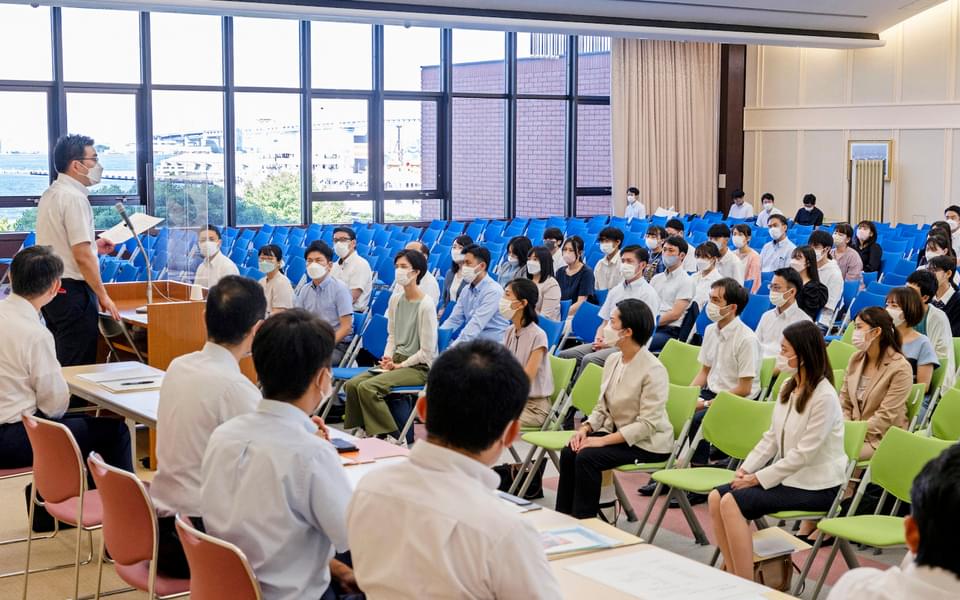 On 4 September 2022, the Soka Gakkai Youth Division in Japan organized their annual Youth Summit on Renunciation of War at the Kanagawa Culture Center in Yokohama. Since 1989, the annual youth summit has been a forum to convene youth members who are engaging in peace activities and to discuss steps for peacebuilding. This year marked the 65th anniversary of the historic declaration made by the second president of the Soka Gakkai, Josei Toda, which called for the abolition of nuclear weapons on 8 September 1957 in Yokohama.

The 2022 Youth Summit was held in person for the first time since 2019 due to the COVID-19 pandemic and also featured an online component for those who could not attend in Yokohama. Youth representatives from Hiroshima, Nagasaki and Okinawa introduced their recent peace activities in their respective regions.
Miyuki Horiguchi, Program Coordinator for Peace and Global Issues of Soka Gakkai International (SGI), shared the initiatives in which she had participated around the First Meeting of States Parties (1MSP) to the Treaty on the Prohibition of Nuclear Weapons (TPNW) and the Tenth Review Conference of the Parties to the Treaty on the Non-Proliferation of Nuclear Weapons (NPT): "Drafting the youth statement together with other youth representatives and organizing a workshop at the Youth MSP held parallel to the 1MSP, I had such a precious opportunity to encounter so many youths [who are] enthusiastic for nuclear abolition and share the same determination to succeed a resolve for peace to protect our common future." Participants renewed their resolve to continue their engagement for peace with strong determination.