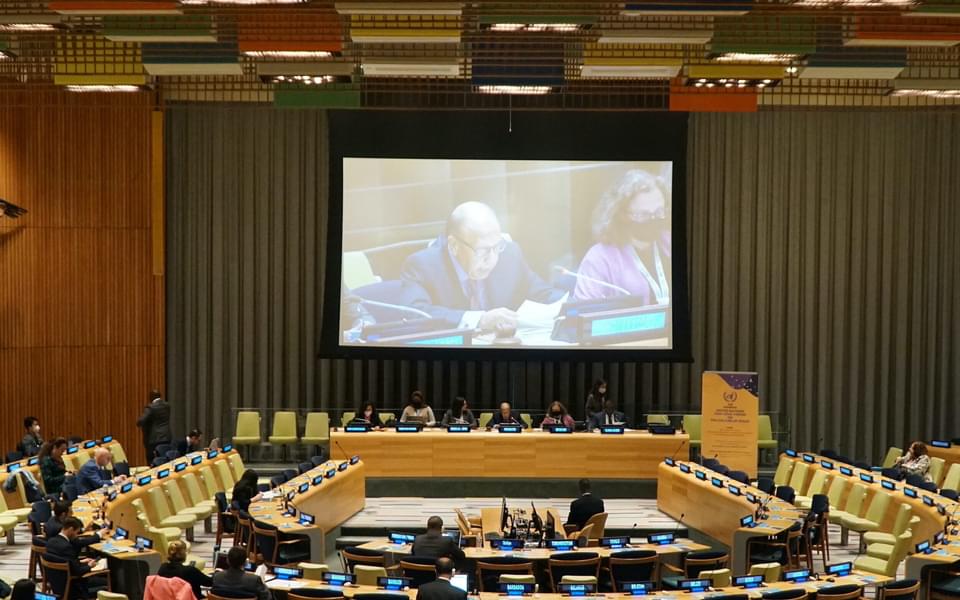 On 6 September 2022, the High-Level Forum on the Culture of Peace was convened for the first time in three years by the President of the General Assembly, in cooperation with the Global Movement for the Culture of Peace (GMCoP). As a founding member of GMCoP, SGI helped organize the Forum.
Held in the General Assembly Hall, the Opening and Plenary segments included some 50 statements from Member States, Observers and UN entities. The 2022 theme was "The Culture of Peace: Importance of justice, equality and inclusion for advancing peacebuilding." In his address, Secretary-General Antonio Guterres mentioned the New Agenda for Peace proposed in his "Our Common Agenda" report, which would better link peace, security and human rights. Elizabeth Spehar, Assistant Secretary-General for Peacebuilding Support, referenced a World Bank report, "Pathways for Peace," which studied inclusive approaches to preventing violent conflict, saying it validates the culture of peace. Lastly, UN Secretary-General's Envoy on Youth Jayathma Wickramanayake called on members of the audience to listen to young people around the world, who are saying, as she paraphrased, "There is no peace without equality and justice and no justice and equality without peace."
A panel discussion at the Trusteeship Council Chamber followed and included representatives from permanent missions, UN agencies and civil society. The panel's Chair and moderator was Ambassador Anwarul K. Chowdhury, founder of the GMCoP, Former Under-Secretary-General and High Representative of the United Nations, Chair of the UN General Assembly negotiations for the Declaration and Programme of Action on a Culture of Peace (1998–1999).